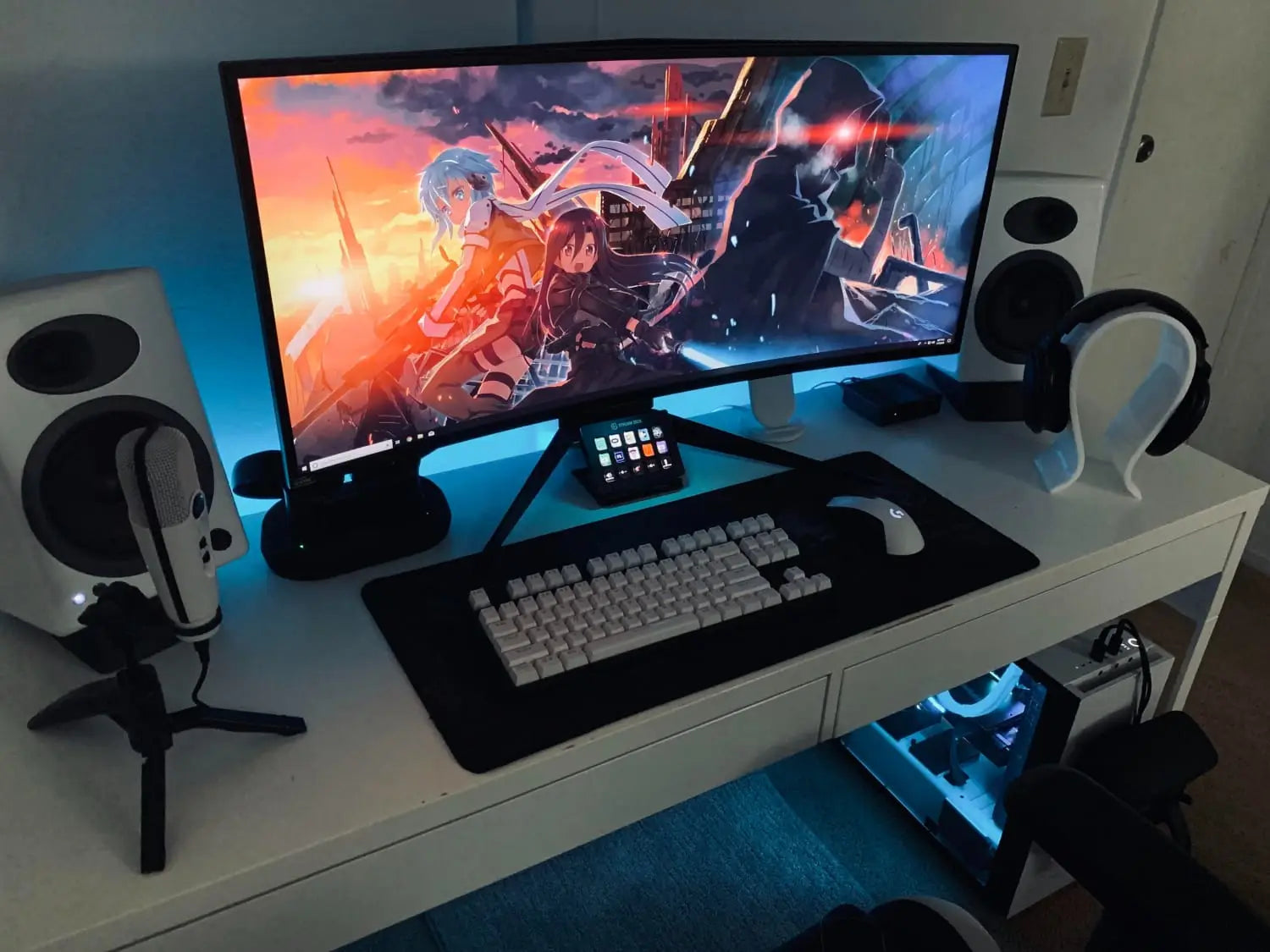 PC Gaming How to: More than just a console
PC gaming is more accessible than ever. The video game industry continues to grow and expand and the sheer volume of games available to play is almost overwhelming at times. Cross play is also something to bear in mind and people playing on a PC can connect with their friends on consoles. So for convenience, more and more players are opting to look for pre-built gaming PCs for their needs.
But where to start? As a beginner, the world of gaming PCs can be intimidating to say the least, but rest assured that help is out there for all players to find the PC that works for them.
Why buy a gaming PC?
Well, to play games, obviously! Gaming PCs are built specifically to have less lag, higher fidelity and more accuracy, ensuring smoother and better performance. A gaming PC is one designed to not only handle the demands of the highest specifications, but also to show off its beautiful innards that can handle those same specs. So, if you're a newcomer to the scene, you will notice that design and look is just as important as the insides of a PC. It is usually the centrepiece to put on display for many people.  
Home computers have also always been multi-purpose machines. Playing games is only one feature you should expect from buying a gaming PC: sociability also plays a part. We've all become aware of the importance of connections whilst the world was busy ending outside, and the internet and a device to access it is almost a necessity these days. Having a PC capable of playing new games will also be capable of most other tasks that is demanded of it, including doubling as a home office set up and even a multimedia system for streaming movies or music.
Buy or Build?
Some people will tell you building your own is the way to go, and that may be the case if you know your way around the guts of a rig and are willing to put the research in. However, with this also comes to downside of foregoing any kind of warranty or technical help should things go wrong.
And this is where we come in.
Direct Computers offer both custom built gaming rigs and pre-built ones ready to ship, as well as extensive builds with various specs designed for you to find the build that's right for you. Not only that, but many of our builds come with a year's warranty, remote support and even a livechat technical support service just in case the worst should happen. With our tech team ready to answer any questions and options to upgrade and trade in, there's never a better time to look into our stock and find the PC that works for you.