build your own custom pc with us!
We have over 15 years of experience building to the highest standard.
Whether it's a Gaming PC, Streaming PC or high end Workstation/Production PC, let us know what you're looking for and one of our experienced technicians will get back to you with a quote and suggestions for your ideal build.
TOP QUALITY BUILT & DELIVERED
Design your own PC for your needs. Be it a high-end gaming rig, or a small office workstation, fill out our easy to use form and let us know the perfect parts for your PC that meet your budget, power, size and style requirements. Our engineers build and stress-test each system in our dedicated UK facility and then ship it to your door.
We also have a huge selection of Pre-Built Systems, so don't forget to check them out too!
NOT SURE WHERE TO START? WE CAN HELP!
Buying a new PC can seem daunting for some. There is a lot of technical jargon involved and if you're not familiar with the language it can be difficult to know if you're getting a good price or even the right PC for your needs. We can help you whether you're a complete newcomer looking for their first PC or a veteran PC builder looking to upgrade.
Our main gaming PCs are built around whether you choose an AMD or Intel processor: AMD gaming ups your core counts and boosts multi-threading performance, whilst Intel are all about efficiency and aiming for the highest clock speeds. Whatever your choice to get the edge over your online game competitors, it ultimately is all down to you: although we will help and advise every step of the way.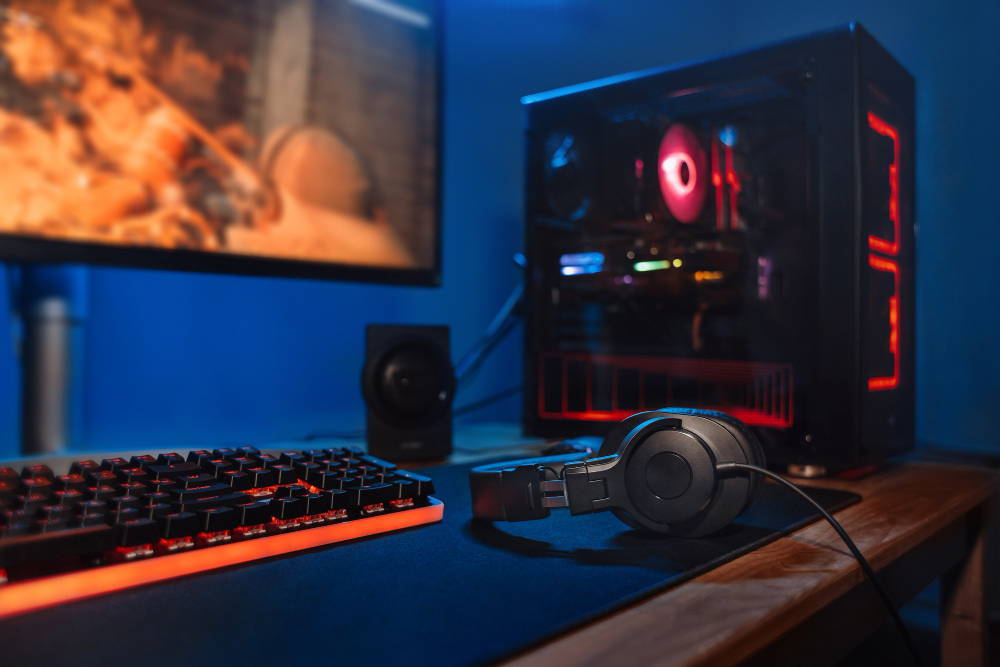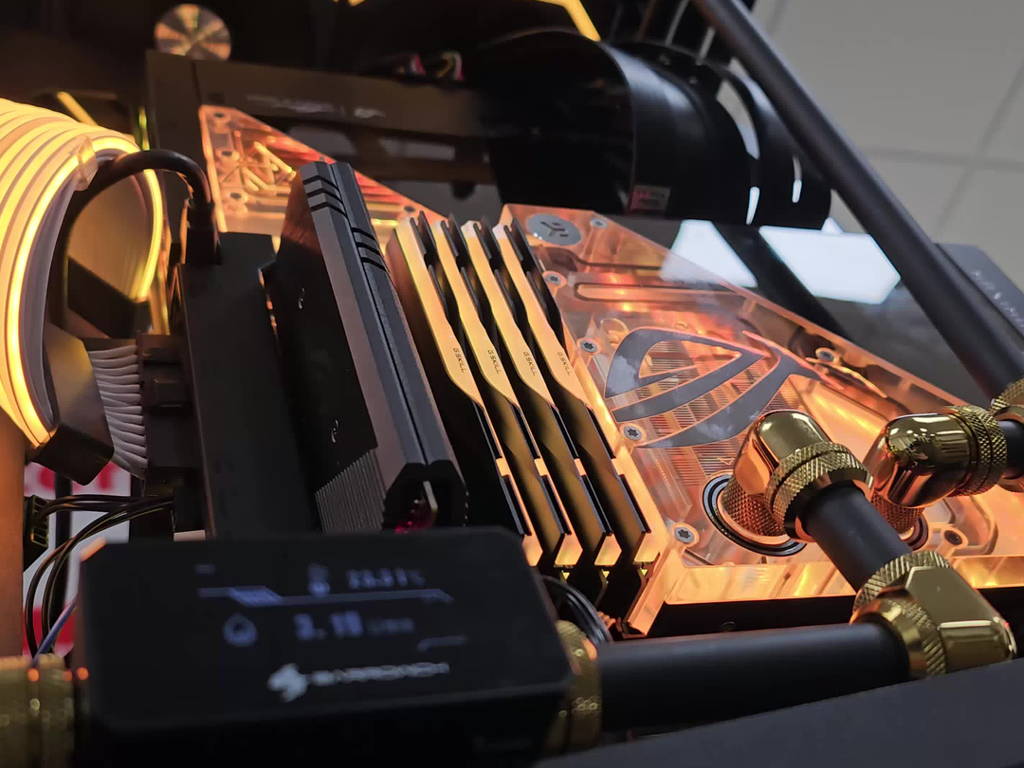 WHAT IS A GAMING PC CAPABLE OF?
More than you might think! Games have come along way from their origin as modded radars and the classic Pong, and some of the most incredible experiences await you. See individual pores on the character models, or be blown away by fully surround sound. Experience real-time lighting and stunning 4K graphics, or run a game at blisteringly fast speeds with a whisper-quiet machine. PCs can be also be optimised for specific gaming experience - such as flight simulators so you can really feel like you're sitting in a cockpit and taking control of the sky. Whatever game tickles your fancy, we can build a PC that will handle it. We can even build PCs designed around specific games, whether that's Fortnite, Final Fantasy XIV, Call of Duty or any others, they all are built personally for you.
We know that not everyone who buys gaming PCs are familiar with individual components and the inner workings; often we get a lot of parents looking to buy a PC for their children as a birthday or surprise, and it can be a little intimidating to say the least! But don't fret! You are in safe hands with us! We can match a build to the games your loved ones play if that's the only information they will give you or can remember!
At Direct Computers we can build for you the gaming PC of your dreams: whether it's for casual gaming with friends at the weekend or streaming on twitch with blistering graphic sand minimum lag times. Your own personal budget and needs are taken into consideration, and you can even build a PC according to what games you want to run on it. All of the individual components of our PCs are rigorously stress-tested to ensure it arrives to you ready to game.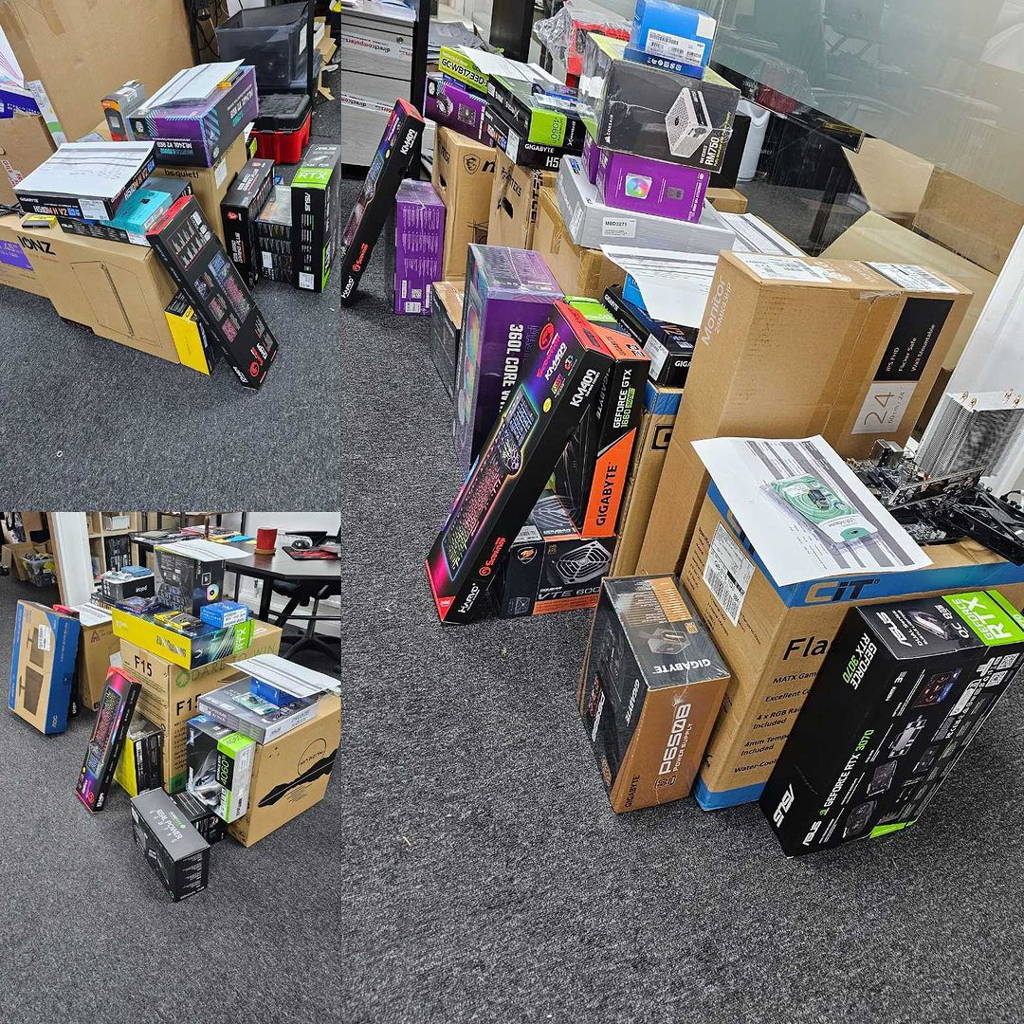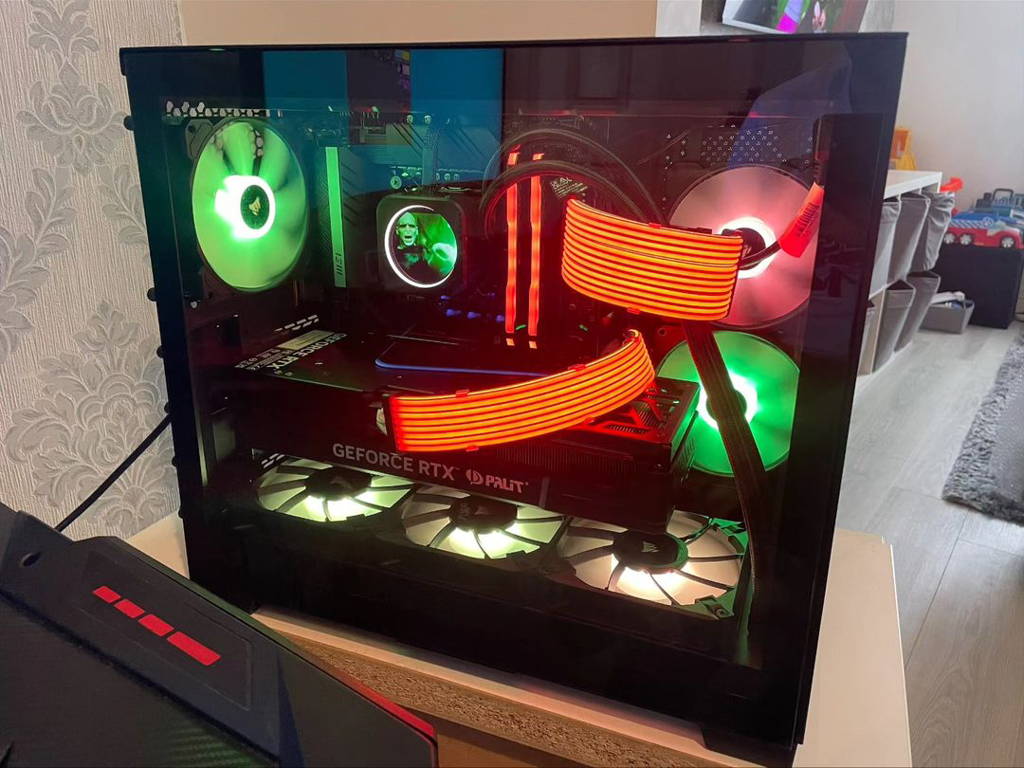 A DESIGN YOUR FRIENDS WILL ENVY
But it's not just what's on the inside though, right? So much of custom gaming PCs builds revolve around how it looks on your desk. Brilliant LEDs and whirring components look spectacular in gaming rigs and you can choose a case that you want, showing off all the impressive hardware inside.
We offer services for both newcomers and PC builder veterans alike, and offer a free live chat on our website with access to our technical team to give you all the help you need. If you know nothing about PCs, we offer a wide variety of build son our website with all the essential parts included, and even a free adviceline if you're deciding which PC will do the job you need it to do. For you PC surgeons, we also offer custom built PCs so we can build your dream PC with the specs that are right for you.
DO YOURSELF A FAVOUR, AND ASK FOR ADVICE. BECAUSE ADVICE (FROM US AT LEAST) IS FREE.