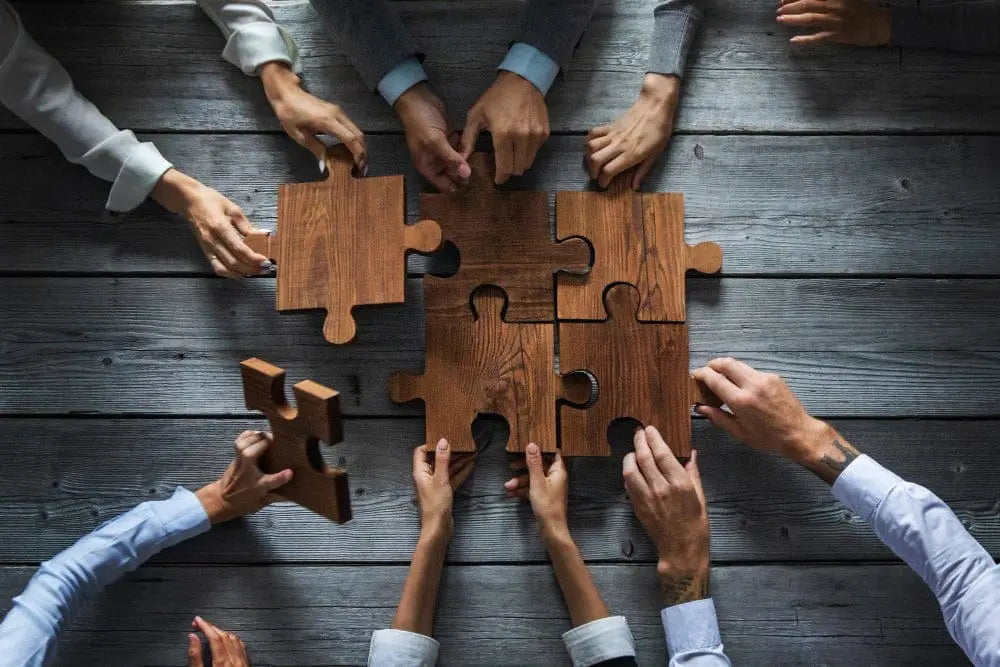 Why it's time to upgrade to Office 365
Efficiency has become more important than ever: with so many employees needing to work remotely, being able to access files and edit/oversee them together is critical. Seamless communication is now mandatory in many businesses, and there cannot be room for waiting.
Office 365 is Microsoft's solution to many of these problems: it's a productivity suite that includes many familiar software applications such as Word, Teams and Excel. Because Office 365 is a cloud-based, everyone can access the information they need at any time, no matter where they are, provided they're online. Here are some key benefits of using Office 365 in your business.
Access files anywhere
Because Office 365 is a cloud-based service. Which means so long as a person has the proper authorisaion, they can be access on any device an in any location provided they have an internet connection. Files are saved automatically also, meaning everyone can see the most up-to-date files in real time.
Secure cloud storage
Office 365 has several built-in security methods for secure and safe storage of your data. Two-factor authentication comes as standard to ensure no one can access any sensitive data in accordance with data protection standards. Built in antivirus and malware protection is also included for extra security. You can feel safe and protected when you use Office 365, no matter where you are.
Improved communication
Teams has become a vital piece of software for many businesses. More than ever people are working from home or remotely, and with Office 365, you can hold a meeting anywhere with your team or any guests you may have. Documents can be modified in real time with other members, and screensharing means meetings are easier than ever. Teams provides an instant messaging function where comments can be added and files uploaded at the same time, which is useful for cross-department collaboration and when co-authoring documents. You can also 'at' people on Teams so they receive a notification that a comment is aimed directly at them.
Predictable spend
Office 365 is based on a subscription model, meaning you only pay for the services you use; it is paid on a per user, per month basis and the cost will reflect that. This can ensure a predictable outgoing and you can plan your budget with ease for the year ahead. If you buy your licenses through Core, you can even change the number of licenses at any time, meaning you are never over or under-licensed.
Business Continuity
Having backups is vital, both physical and digital copies should be stored safetly in case of an emergency. Even digital copies stored on drives can become corrupted or lost, and in case of disaster, your files with Office 365 are stored safetly in the cloud without need for relying on physical backups. With recovery features to restore entire inboxes if necessary, you can be assured your files are safe and secure as a backup in the cloud.
Automatic upgrades
Microsoft have a dedicated service to ensure the Office 365 you use is the most up-to-date and secure version of the products, so there is never a need to worry about having the latest version; it is all handled automatically. The need to purchase new software has been rendered moot as updates are included as standard in the subscription for Office 365.
Centralised Collaboration
You can share more than just ideas with Office 365: you can share anything from calendars, contacts and documents. With shared calendars you can see when a member of your team is available, meaning scheduling around your team has never been easier. Shared mailboxes means multiple people can access the same mailbox and messages can be filtered and won't be missed. You can see when someone is accessing a document and even see their changes in real time.
Office 365 offers online versions of the most popular tools such as Microsoft Word, PowerPoint, Excel, and OneNote. For any business, the range of features provided by Office 365 are unmatched. The monthly subscription model offered for Office 365 makes it easier for companies to buy a plan that is suitable for their size and number of users, and continue to operate as usual.