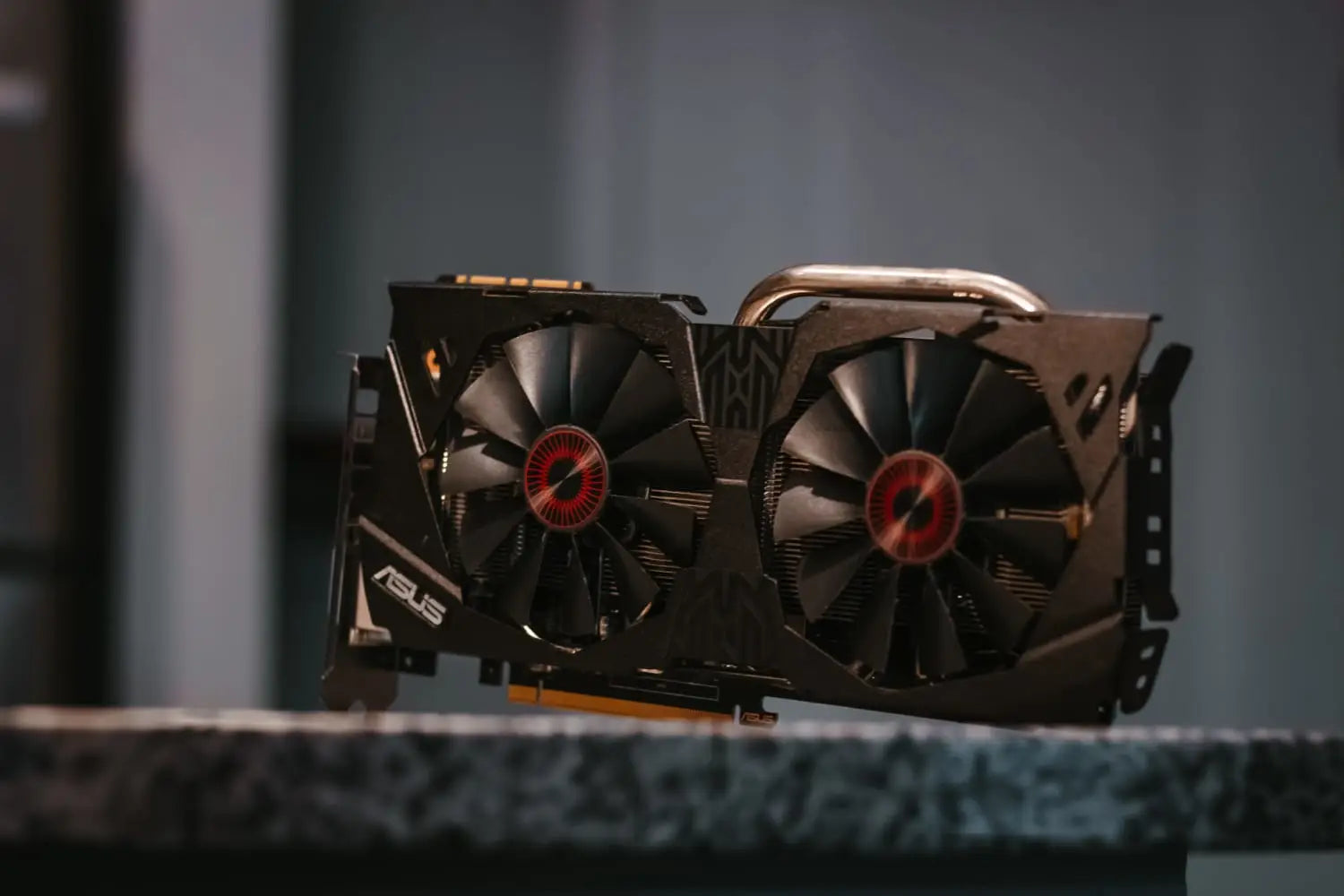 The graphics card shortage
Recent restrictions and national Lockdowns have seen many of us stuck indoors with only our screens to provide entertainment and connection to the outside world. As a result, the gaming community has grown rapidly over the last year and we've seen a large increase in the number of customers interested in Gaming PCs and components. A graphics card (GPU) is arguably the most essential component for optimum PC performance when gaming.
Better lighting, higher resolution output, and more frames per second - the key to ultra-smooth gameplay - are all usually determined by the GPU.
The integral part the GPU plays when gaming, means our customers have been eager for an update on their stock levels. To answer some of your questions, we've written this article to explain the current shortage and the impact it is having on us.
What's the hold up?
Multiple reasons are influencing the stock levels of graphics cards of all variations. The most obvious disruptions have been caused by the pandemic, including manufacturing and shipping delays across the globe, because of coronavirus restrictions.
Another major influence has been increased demand. With PC gaming making a real comeback, many new gamers are joining the trend. New games have also come onto the market, like Cyberpunk 2077, which older models struggle to run, causing many frequent gamers to look for upgrades. The increasing popularity and necessity for GPUs has generated fierce competition worldwide and increased prices for what limited supply there is.
The new cards are much better than many expected, with performance improvements of anywhere from 50-90% over the previous generation.
Latest Update
The two main graphics card makers - Nvidia and AMD - can't make product fast enough.
Companies such as these are insisting that the shortage is a result of high demand rather than manufacturing issues. Nevertheless, these low stock levels are said to persist for the rest of the quarter. 
The impact of the shortage on Gaming PC builds
We want to get you enjoying your new PC as soon as we can but we're currently experiencing some shipment delays on the Nvidia 3000 series graphic card. This delay is in part to the reasons above and due to automated bots purchasing stock, preventing businesses like ours from ordering them. This is a worldwide hinderance and something we unfortunately have no control over. However, we want our customers to rest assured that we will be shipping PC builds, with their specified graphics cards, as soon as possible. In the meantime, we will be in contact with regular updates to keep you informed.
Sell your old graphics card
Want to get into gaming or looking for an upgrade? Whatever you need, we can help! Check out our pre-built gaming PCs here. All containing top of the range graphics cards. 
Did you know we now buy old, used or unwanted graphics cards? If you've upgraded and still have your previous graphics card, or you're looking to swap your card over, then get in contact with us! We're interested in buying graphic cards from the last three generations, so check the full list below to see if yours is eligible.
Graphics cards we're interested in: GTX 1650, GTX 1650 Super, GTX 1660, GTX 1660 Super, GTX 1660 Ti, RTX 2060, RTX 2070, RTX 2070 Super, RTX 2080, RTX 2080 Super, RTX 3060, RTX 3060 Ti, RTX 3070, RTX 3080, RTX 3090
If your graphics card is on this list and you're looking to sell it, then get in touch! There are lots of advantages to selling your graphics card to us.
Why sell to Direct Computers?
We pay fairly for any items we buy
Stress free collection – we can arrange it for you
Payment can be made through your preferred method
Swaps available - we may be able to upgrade your system and buy your old card
Avoid time wasters - once we've made an agreement, we stick to it!
Haven't used your old graphics card for a while? We can test it for you to see if it still works
For tips on getting a break from screens of all sizes checkout our recent blog Maintaining a good relationship with your screens.