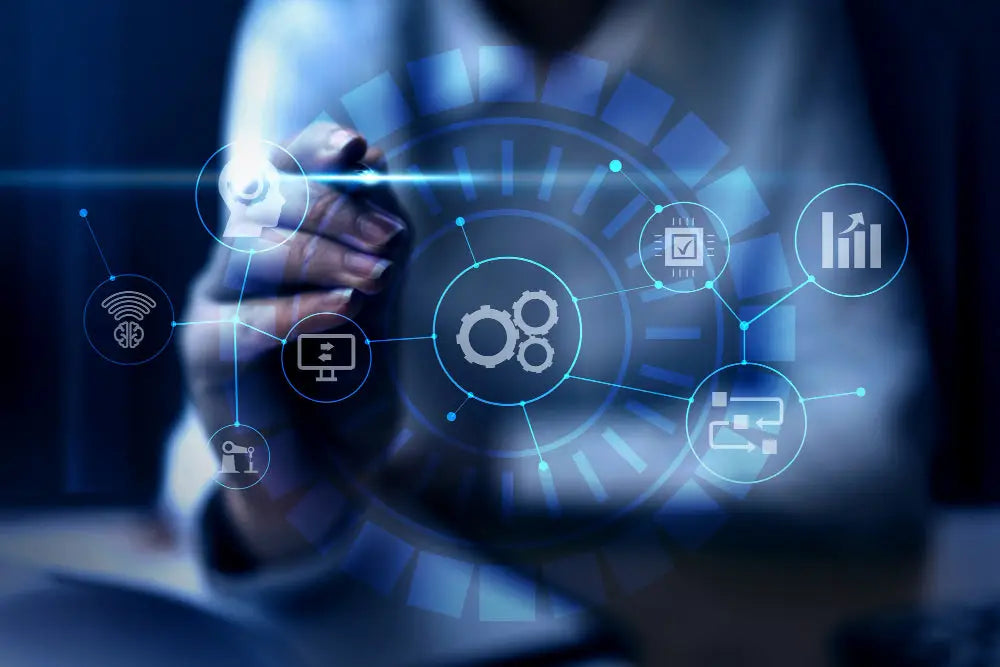 Tech news from March
Welcome to March tech news! Here we'll discuss some of the stories that caught our eye, as well as some news of our own concerning our biggest build yet.
Is bigger always better? Nvidia unveils new Tiny RTX 4000 SFF 20GB.
Sometimes, bigger isn't always better. It happened with phones, and now it's happening with our workstations.
PCs used to fill an entire room, and now your smart phone is a computer in the palm of your hand; we've come a long way since the days of Ada Lovelace. However, as powerful as your smart phone is, sometimes it's just easier to work on a desktop.
We've experienced first hand how big PCs can get [pics, blog link] but now, some companies are offering high end technology for less space. Highlighted by Nvida's newest RTX 4000, offering the same power as a 3070 for only 70W.
Compact workstations aren't a new thing, but they don't pack the same power punch as a high-performance workstations, and this is mainly down to space: they simply don't have enough of it to accommodate the technology. Compact machines are generally limited to only being mid-range in terms of their performance. And Nivida is attempting to address this problem with the release of their new ProViz-oriented RTX 4000 SFF Ada Generation graphics card. Through technical wizardry, they've been able to squeeze the power of a 3070 into a low-profile form-factor with a power consumption of only 70W.
Technical specifications
The Ada board uses Nvidia's AD104 GPU with 6144 CUDA cores enabled out of 7680 in total. Essentially it's a 4070 with fewer active cores, and the boost frequency is capped at around 1560 MHz to lower total board power. As a compromise, the graphics card comes with 20GB of GDDR6 memory with ECC that connects to the GPU using a 160-bit interface, enabling plenty of memory for workstation use. For a more thorough run down of the technical specifications, see Tom's hardware's full review. 
As a workstation-grade add-in board, it comes with multiple options for multi-display applications. Additionally, it wouldn't require a high wattage CPU whilst still enabling multi-display and video wall applications. These applications are widely used in several industries including the military, healthcare and security for example.
Corsair releases 192GB DDR5 kit
We love the Corsair Vengeance memory lineup: it's very pretty, and it's highly commended. Now, it's available at a density of 192GB, at the price of $730 - just shy of £600. A smaller version of 48GB capacity was also released for $284.99, around £234.
ChatGPT bug
We've spoken about AI learning before, but this time, it's not to do with ethics or plagiarism. A ChatGPT glitch has apparently allowed some users to see the chat history titles of other users' conversations.
OpenAI CEO Sam Altman said that the situation was "awful" but the "significant" error has now been fixed. It has however, left several users concerned about their privacy on the platform.
ChatGPT is used by millions of people every day to as questions, write songs and even create code. It's brought up several issues of concerns in the academic field regarding writing papers and assignments, but this is the first time Chat GPT has been in the spotlight for security reasons. Users have posted on Reddit and other social media sites other users' titles. It's drawn further concern that users could have more than just chat titles leaked, including personal information.
Our biggest build yet
If you've been following us on Instagram, then you're already aware of the incredible custom build we've been creating. We'll be releasing a full break down of the build in its own separate blog very soon, but for now, we've been so excited for this project and to share it with you.
We've been experimenting with custom water builds in the past year, seen on this blog here, and we've been offered yet another opportunity to stretch our technical and creative limitations with this incredible machine.
This has been the first ever time we've offered a custom spray-painting job for one of our customers, and even custom acrylic water cooling. It's currently in the testing phase, so please watch this space for our full look at the guts at this once-in-a-lifetime PC build.