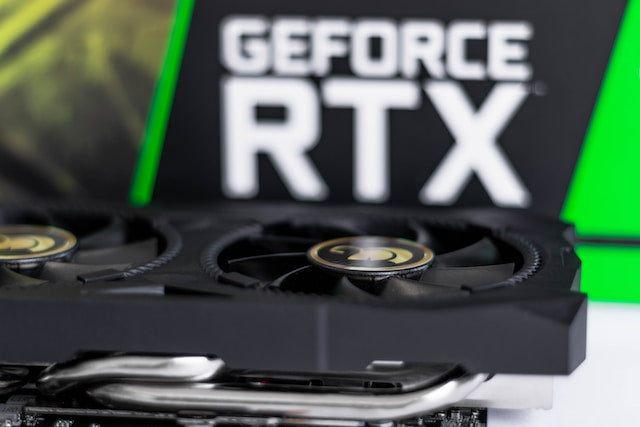 RTX 4060 rumours: what we know
Nvidia's newest launches: the RTX 4060 Ti and RTX 4050, have been leaked online by reputable hardware leaker, Zed_Waang. According to the leaker, both of these are due to be released in the next few months, but so far, there is no known date for the 4060 model. For the 4060 Ti, we've heard whispers of "at the end of May" but nothing more than that. With the trade show Computerx Taipei set to be held on May 30th to June 2nd, it's more than likely that Nvidia is waiting for that to official unveil the new models.
Zed_Waang went on to say the Nvidia has already supplied its partners with templates for GeForce RTX 4060 Ti packages, which is usually an indicator that launch is imminent. Information regarding the packages is limited, meaning there's information we're currently still missing, such as how many CUDA cores or the amount of memory it carries onboard. So, at the moment, all we can do is speculate.
The Rumours and Speculation
From previous leaks, we can likely infer that the RTX 4060 Ti will be based on the AD106 graphics processor with 4352 CUA cores mated with 8GB of GDDR6 memory using a 128-bit interface. Whereas the RTX 4060 may feature a cut down version of the AD106 GPU and 8GB of memory.
It's hard to speculate on the GeForce RTX 4050 as there's still so much we don't know yet. We can only guess what processors it will be utilised based on previous models in the series. The 4000 series uses Ada Lovelace architecture which is slightly different from previous models in other series.
Other slightly worrying rumours about the new technology are about their capabilities as hardware. Supposedly, the RTX 4060 was benchmarked and revealed performance pretty much on par with an RTX 3070 Ti. The fact it cannot match a 3080, which we identified as one of the best graphics cards to buy last year, it's not looking all that good for the 4060 Ti.
Why are people concerned?
According to the rumours, the RTX 4060 may have been given a serious nerf, which is causing a lot of concern in the community. It's been said to have been put on the AD107 chip with just 3,072 cores. The 4060 Ti hasn't escaped either, with rumours circulating that although it's on the  AD106 chip, it's been cut down slightly to 4,352 running at 2.5GHz. Hot Hardware's speculation is not looking good for the new models.
At the moment, these numbers are nothing more than a rumour. If true though, it's got a lot of people worried. If the 4060 Ti has indeed had its memory bus cut in half, that's a major concern as it limits options in terms of memory size and bandwidth will be down. It clocks a lot higher and has more cache, but its memory options are limited to either 4GB or 8GB of total video memory using existing 16GB GDDR6 memory. Newer games that are very memory hungry such as the recent port The Last of Us Part One uses up to 11GB of RAM at 1080p, meaning it will be eating into the system RAM which will be horrible for performance. Even using just 8Gb of Ram and you run the risk of spilling into system RAM. For a brand new released product to not be able to keep up with the newest games, this was always going to cause concern. Without that 12GB of memory, it will struggle to keep up without using system memory. With games and intensive programs becoming ever more hungry for memory, the 4060 Ti might not be ideal for those of us wanting to play the releases that are requiring more than 8GB of memory, which at the moment, is most of them if you want to play at the highest graphical end. This is bad news for Leon Kennedy's individual hair strands if true.
As always, these are only rumours. But with the rumour coming from a reputable leaker that has been continually correct in the past, conversation is already hot in forums and message boards and so Nvidia has already got a bit of an uphill battle and the hardware hasn't even been announced yet.
We're hoping that this will only remain speculation and Nvidia will prove us wrong at the upcoming trade show, but it remains to be seen. If Nvidia does quash the rumours, then it will be hopefully soon. However, the trade show isn't until the end of May, and so that's almost 2 months of speculation before we might hear anything.
What are your thoughts on the latest rumours on the 4060 series? Do you think they're true? Do you believe in the reputed numbers? Or perhaps Nvidia will address the rumours before the trade show on one of their official channels. Either way, it's certainly got some of us hot under the collar and we hope our concerns are addressed sooner rather than later.