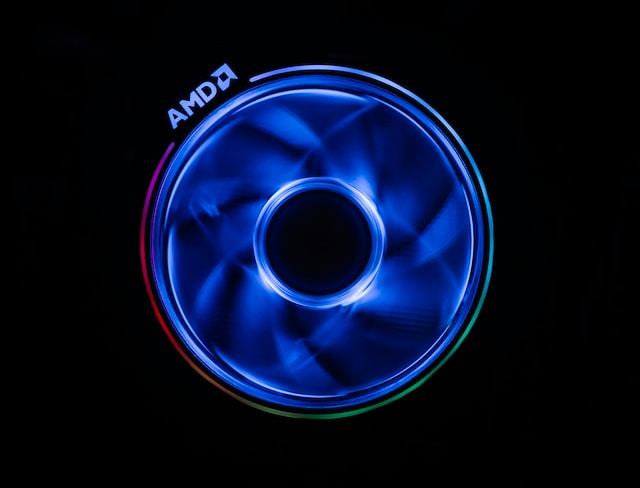 AMD Ryzen 7 7800X3D review. Up to scratch?
The next gen is arriving piece by piece. On April 6th, the newest gaming processor to be offered by AMD is being released, and it definitely seems to have optimised with gamers in mind. The Ryzen 7 78003D processor features some rather nice specifications and an impressive 8 cores. So without messing around, let's take a look at what this new CPU has to offer.
We have the specifications, but only leaks and hearsay of benchmarks. Because all of these reports are based on rumours and speculation, we've written this blog in two sections: before and after.
Before release: what we know
According to notebookcheck.net, who performed a benchmark on the new tech, the AMD Ryzen 7 7800X3D appears 38% faster vs Ryzen 7 5800X3D. Coming in at almost half the price of the Ryzen 9 series at around $449 (360), the 7 series looks to be a more affordable alternative. In comparison to its predecessor, the AMD Ryzen 7 5800X3D, as its Zen 4 CPU is up to 38% faster according to the SiSoftware Arithmetic benchmark. Some reports have claimed that the AMD Ryzen 7 7800X3D is at least as good as the Intel i9. SiSoftware have some preliminary numbers from the AMD Ryzen 7 7800X3D. 
With AMD constantly upping their own game, this doesn't bode well for its main competitor, Intel. Early benchmarks from technology outlets are showing that the Ryzen 7 7800X3D can be up to 31% faster than the Intel Core i9-13900K in 1080p gaming benchmarks. According to leaks from Videocardz, they've released a list is made up 21 AAA games which compared performance at 1080p High preset between the 7 7800X3D and the Intel i9-13900K. When these hefty games are running, it showed between 20 and 30% better performance compared to the Intel. Not to mention the 7 7800X3D even comes in with a £200 cheaper R.R.P., which just makes it even more appealing. For its price, you definitely get bang for your buck.
AMD and Intel have always enjoyed a healthy competition, and we as consumers have enjoyed the innovation of it. AMD Ryzen 9 7950X3D took the lead from Intel's Raptor Lake processors last year and has enjoyed success at the top of the processing world. With the Ryzen's hefty price tag of up to $699 (around £560), customers now have the option of the 7 7800X3D series which can still hold its own against its Intel equivalent.
The 7 7800X3D can definitely be considered as high-end, and will be coveted by gamers for its excellent performance. Benchmarks are definitely promising – and also to be taken with a grain of salt. Until the hardware launches officially on April 6th, all we can do is speculate and rely on the words of others.
After release: first impressions and thoughts
Our first taste of the 7 7800X3D's power was teased in MarkPC's upload showing its prowess at handling some of the most intensive AAA titles:
Now the embargo has been lifted, we've finally got our hands on some true first impressions.
It's the cheapest Zen 4 processor currently out with a 3D V-Cache. As this is a processor designed almost exclusively for games and running them to their maximum potential, the increased cache amount can really make a difference when running your AAA games. Forbes are espousing the Ryzen 7 7800X3D as the best gaming processor of 2023, even. They've offered a full breakdown of the specifications on their site, and according to their test run, is the fastest CPU for gaming out there. It lags behind if you want to use your PC for content creation, however, as similarly priced CPUS such as the Intel i7-13700K performs significantly faster outside of pure gaming.
It uses significantly lower wattage power during use: to put this in perspective, according to The Verge's testing, when the 7 7800X3D was running Cyberpunk 2077 at 4K with maxed out ray tracing settings, it hit a peak of only 67 watts, whilst Intel's 13900KS was hitting maximums of 275.
Conclusion
For the price and the cache you get, the Ryzen 7 7800X3D is well priced for its specs and perfect if your main focus is gaming. its lower wattage is appealing if you're looking to lower your power consumption. The extra cache does come with a heat problem and cannot pass heat as efficiently as some of its competitors, which force the 7 7800X3D to run at a lower clock speed. Not ideal if you're looking to overclock. However, overall, if it's gaming you're looking to do, we think this one is shoe-in. It's already getting impressive reviews and some are even calling it as the one to watch for this year.
What do you think about AMD's new offering? Do you think it's reasonably priced for what you get?