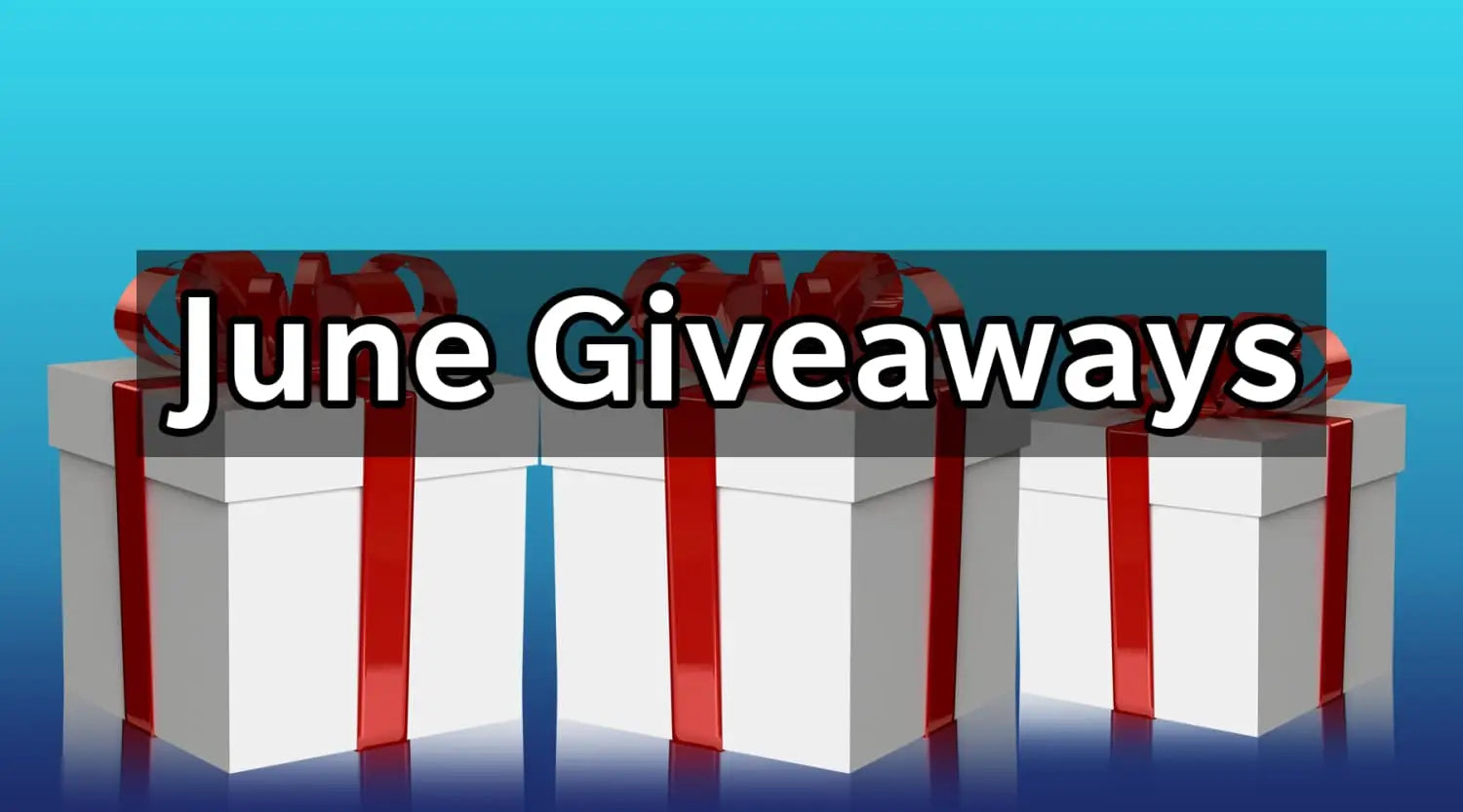 June giveaways!
We've all done it: endlessly thumbing up our phone trying to find something interesting to do on the web or social media. It's practically infinite in terms of content and yet it always seems so hard to find something quick and easy to do that you can also benefit from! 
Well, we may have a solution for you, in the form of a little quiz titled:
What's the easiest thing to do on the internet these days?
Make a new social media account? Maybe a TikTok or a Snapchat? Nah, that's like, two pages of gubbins to fill in and it's always hard thinking of a witty first post to put on there.
Oh, how about watch a video? Wait, it's really hard to find ad-free services for videos that are free these days. If you want to watch that cute ten second video get ready for thirty seconds worth of ads first.
How about enter our competition?
All you have to do is visit our Facebook page. And like, tag and share this post. That's it. No messing around, no extra steps; you can do it all from the same browser page even! By doing so you get automatically entered into our competition to win... well, we're keeping that secret for now! There is a teaser lurking on our social media pages, actually, perhaps you can guess what it is from it?
Keep posted for many more exciting giveaways throughout this month and next. Sometimes we might want you to like our page, sometimes you get entered just by buying something from us! We like to keep our competitions fresh and exciting for you, because who doesn't like free stuff?
What else is coming up in June?
We have a whole slew of giveaways, competitions and partnership opportunities coming up as the weather heats up. As you wait for those, let's run down on some of the major events happening this month:
The Queen's Platinum Jubilee
Seventy years is a hell of a long time. In fact, it's the longest reign of the British monarchy to date. We'll be writing more about it in an upcoming blog about the Queen's incredible reign.
Pride 2022
This year's Pride is a very significant one as it marks fifty years since the very first Pride in London. Many UK companies are showing their allegiance, including the Royal Mint which has recently released a colourful rainbow 50 pence coin. We'll be discussing Pride in more depth in another upcoming blog post.