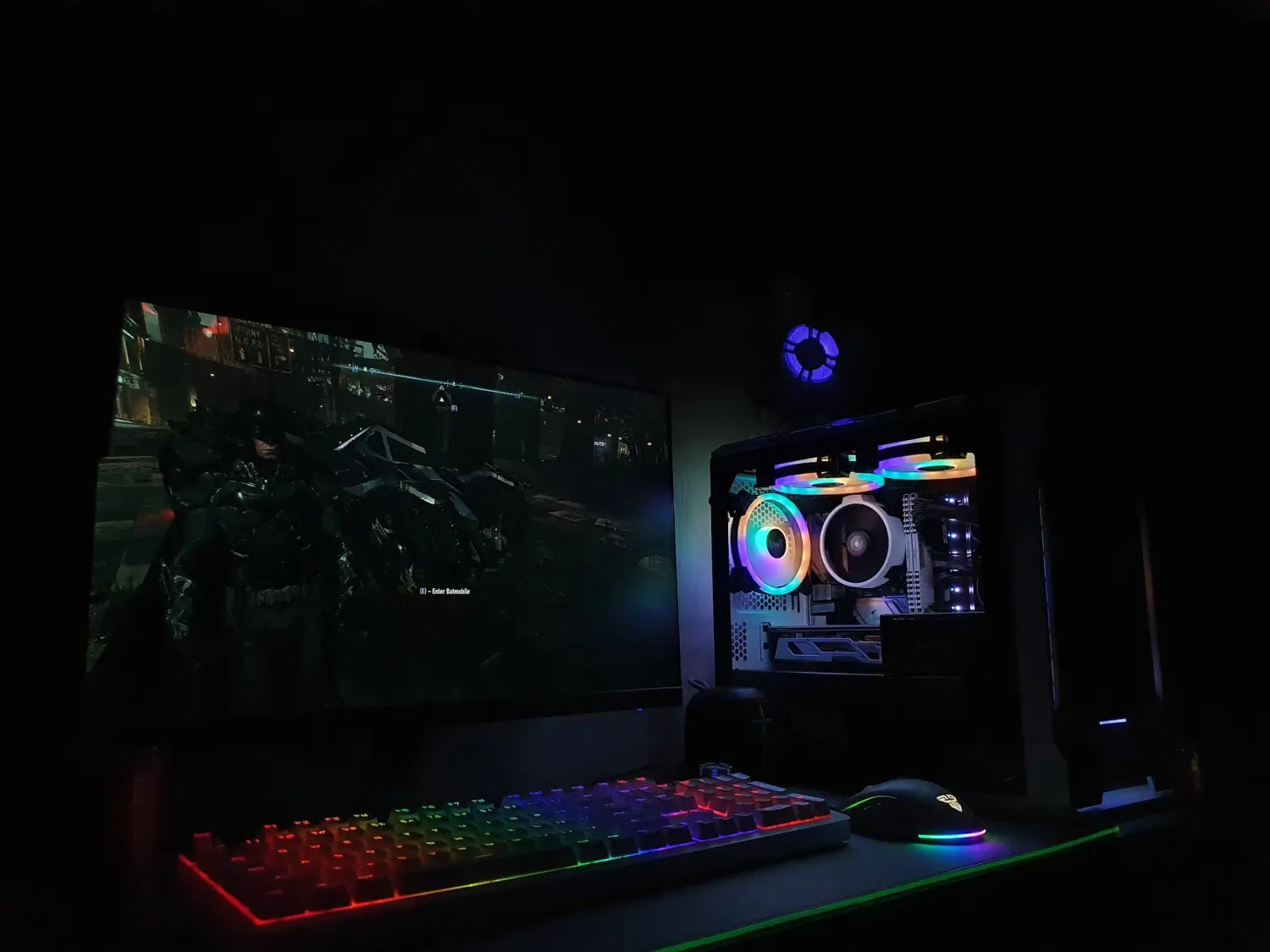 Games are getting bigger. Can your PC handle them?
The average size of a PC games as of 2023 is around 30 to 50 GB, but more and more, we are seeing AAA titles creeping into the 100GB size – and it doesn't appear to be stopping.

As of the beginning of this year, with huge hitters such as Hogwarts Legacy taking up 74GB, Atomic Heart at 90GB and the most recent release Star Wars Jedi: Survivor clocking in a whopping 130GB, gamers' systems are struggling to keep up with what these games are demanding from their storage space. Most users have a storage space of around 1TB, which equates to barely a couple of games before you have to start considering expansion. This trend is showing no signs of slowing either: Diablo 4 is slated to be around 90GB in size which is due out this summer. We are well and truly in the era of enormous games. There are reports that Assassin's Creed Mirage won't be shy with its hogging of your storage when that releases later this year, and similarly, Baldur's Gate 3 has an early access build of over 100GB, which might be making your mere 1TB SSD sweat a little.
Star Wars: Jedi Survivor looks beautiful, but there is a storage price. Image source: EA official press kit.


And these are just the single player games. Multiplayer games such as Destiny 2, Final Fantasy XIV and Call of Duty: Modern Warfare 2 + Warzone 2 are much more likely to hang around on our PC simply because we're always diving back into them; multiplayer games are the evergreen for PC gamers. Some of these multiplayer games are quite meaty, such as Destiny 2 which totals at a whopping 105GB, but most often, multiplayer games usually hover around the 30 to 60GB mark, which isn't half as bad for your storage as some of the new single player experiences.

Not to mention, the time it takes to download these behemoths. Download speeds vary, but at an average of around 12MB a second, it will take the average user over three hours to download just one game the size of Star Wars Jedi: Survivor. Plug-and-play is being left in the dust, and it seems sit-and-wait is becoming more and more prevalent. It can be a real buzz killer for some who may have waited months for a particular game - the majority of which buy it digitally - only to be hit with not only the huge wait, but also day one patches are very common also. And so, we're left twiddling our thumbs after spending what could be up to £60 for a new game. According to Steam's hardware and software survey as of April 2023, over half of players that use Steam are using only 1TB of storage, which will eventually come to bite them when their PC starts complaining that they're running out of space, especially if you want to play all these games when they release.

Of course, there are things you can do to mitigate these problems.


being more selective with your games
Being choosy is always something to consider. With time and money at such a premium, we don't want to spend it watching a download folder ticking over. The size of a game can be a swing for some people to elect not to buy it, but there are several reasons other than simply size: the cost of living has meant people may wait to buy, or even not buy at all if they feel they will not get a return of investment from the game they want to purchase.
Upgrading your storage
2TB will most likely be enough for most gamers, and this step is a relatively easy one. External SSDs are common these days, but they can be a little unsightly. Especially if your battle station has the clean, minimalist aesthetic – I know all the pins I find on Pinterest like to follow this trend when it comes to PC gaming, and the last thing you want is a little grey box plugged into your beautiful rig just kind of floating on your desk. If you don't want that, then upgrading your internal storage is the way to go, and fortunately, this is very easy.
You wouldn't want to ruin this look, would you? Image source: Unsplash.


We can help upgrade your storage by both supplying the physical products, and offering courier services for our expert team to fit it for you or we also offer online and phone support with video calls so we can walk you through the process step by step. If you're looking to buy new, we've also got your back! You can add an extra 1TB or more storage upgrade to the build you want, or buy a PC with a 2TB SSD right off the bat. If you're in the market for a new PC or are thinking that you might need an upgrade, we can help. Chat with one of our friendly team members and they can help you build the PC that can handle the upcoming onslaught of storage-hungry games.
See our range of custom gaming PCs