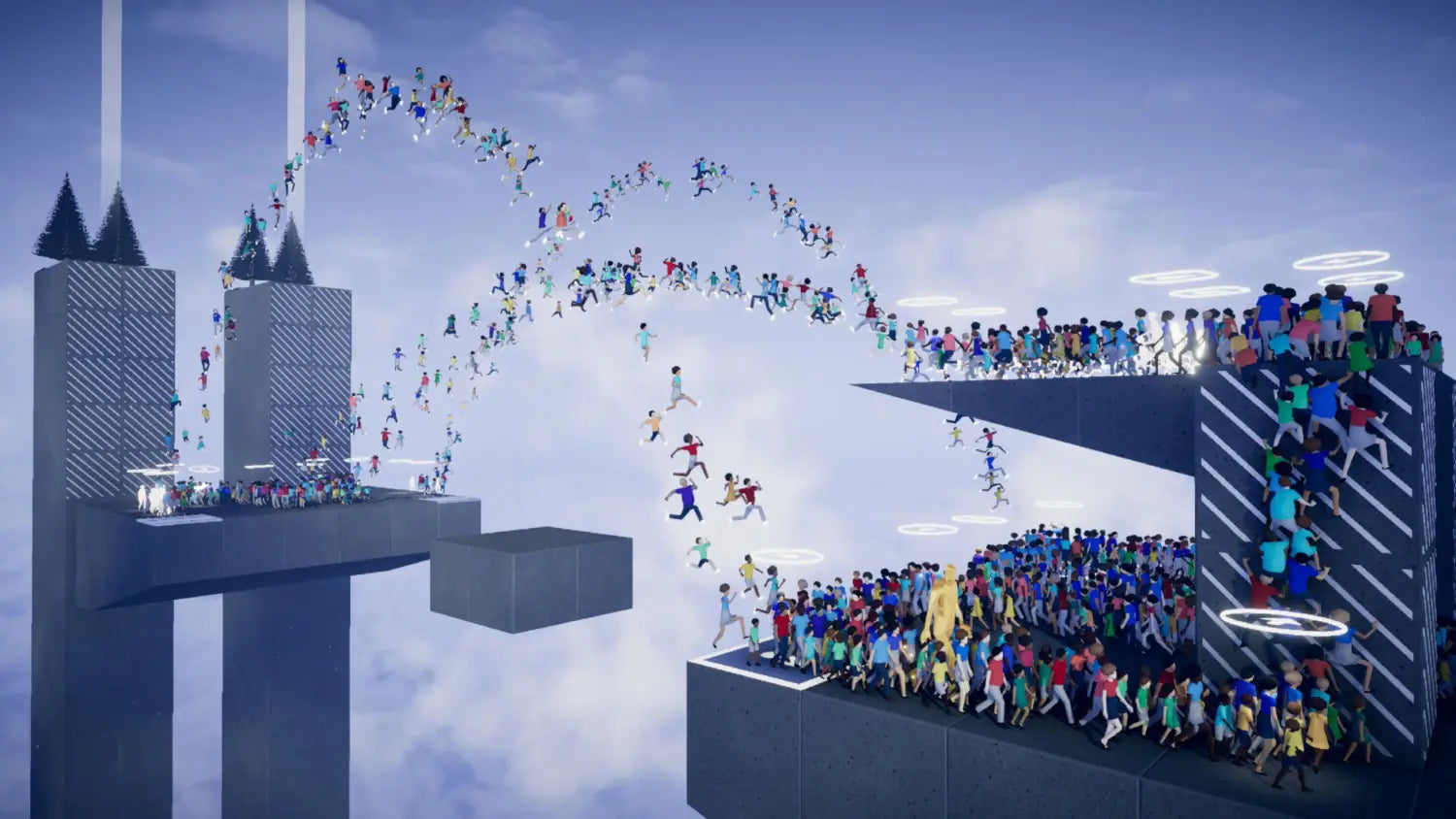 Our most anticipated games for May 2023
There are some amazing games coming out on PC this month. Setting aside a certain blonde, pointy-eared Hylian gracing our Switches later this month, we thought we'd dig into some of the lesser known titles or ones you may have forgotten about.
Honkai Star Rail (out now)
Source: Honkai Star Rail official Press Kit
Following on from the huge success of its predecessor Genshin Impact, one of the most profitable games of the last few years, comes Mihoyo's latest PC release, Honkai Star Rail. Featuring many new quality of life updates, unique character designs and a tonne of free-to-play elements. Honkai Star Rail premiered on PC and Mobile April 26th, but we believe people are going to be playing this one for a long time to come.
Amnesia: The Bunker (May 16th)
Source: Frictional Games official site
Frictional Games are back with another terrifying descent into their Amnesia series, this time surviving a World War One bunker with only one bullet left in the chamber of your gun. Featuring randomised behaviour encourages multiple playthroughs as no one will be the same.
Humanity (16th May)
Source: Humanity official website
A unique puzzle game where you play as a cute Shiba Inu commanding mass swathes of human to their salvation. Reminding us of the classic title Lemmings, this puzzle game is 3D and features many hundreds of models on screen at a time. It's also huge, featuring a total of 90 levels and looks endlessly addictive.
Firmament (May 18th)
Source: Firmament official Kickstarter page
Spawning on Kickstarter, Firmament is a new puzzle adventure game from the developers of Myst. Discover the secrets of this abandoned steampunk world using a device known as the "Adjunct". Supporting both 2D and VR play, this looks to be something quite special.
Lego 2k Drive (May 19th)
Source: Lego 2K Drive official press kit
Something a little lighter but just as fun, Lego 2K drive is set in Bricklandia, where you can drive a custom built lego car and go for the Sky trophy! Follow a career path from rookie to champion as your race through the competitions.
After Us (May 23rd)
Source: Official Steam page for After Us
At the end of the world, you play as Gaia trying to restore life to our dying planet. It's a unique spin on the explorer concept as you discover the cause for Earth's decimation and bring life back to the planet.
Miasma Chronicles (May 23rd)
Source: Miasma Chronicles official press kit
Set in a scary alternate distant future, a young man known as Elvis and his older robot "brother" must traverse the treacherous wastelands with only a mysterious glove that controls the mysterious Miasma, a savage force that has torn apart America.
Lord of the Rings: Gollum (May 25th)
Source: Lord of the Rings: Gollum official press kit
Taking place parallel to the events in Tolkien's epic, The Fellowship of the Ring, you play as Gollum, the sneaky, expert lurker pursuing Frodo and his friends, looking for his Precious. Gollum himself had his own perilous journey that we never saw: his escape from Mordor, avoiding the great spider Shelob and even finding himself in the dungeon of Legolas' father, Thranduil. And now finally, we get to see those adventures first hand.
System Shock remake (May 30th)
Source: System Shock official press kit
A cult classic and the progenitor of the Bioshock series, this remake has been in development hell in some time, and now, finally, there is light at the end of the tunnel. This highly anticipated remake is dark, oppressive and downright creepy, and inspired by hit films such as The Terminator. If you haven't played the original, now is the time to experience System Shock in all its majesty.
Which games are you most looking forward to this month? Will you be needing new hardware to keep up with all of these? If not, we can help! Get in touch with us if you need any help or advice by chatting with one of our technicians on Livechat now!