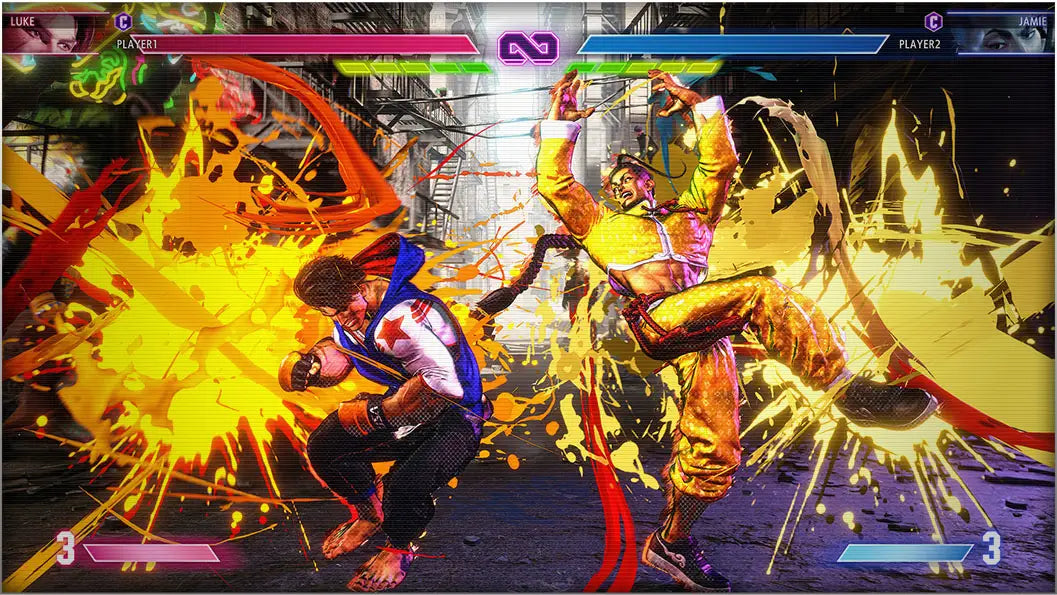 Our most anticipated games for June 2023
June is almost upon us, and it's looking to be a truly packed month of highly anticipated blockbusters, excellent indies and even remakes of classics. So let's dive in and see what the world of gaming has to offer us for the next few weeks.
Street Fighter 6
With reviews now out, this hotly anticipated entry to the beloved Street Fighter franchise is already creating steam. Its Metacritic score currently sits at 92, and people are hungry to get their hands on it. Fortunately, you won't have to wait long as it's due to be released in a few short days.
Beloved characters such as Ryu, Ken and Blanka all make their return back to the streets and seems fun as ever to play with responsive controls and with Capcom continually impressing their fans with their recent track record, fans can't wait to start playing with their friends and competitively online.
Street Fighter Six is due to release on June 2nd.
Diablo IV
Reviews are also in for Diablo IV, and they are positively glowing. Blizzard is eager to assure their fans they still got it, and it seems like they do. Tight, polished gameplay has been fine-tuned with small but smart changes to the tried and tested formula. It's been eleven years since Diablo III, and has given the development team ample time to test and re-test their work and create something not particularly new or surprising, but familiar and fun.
Gameplay is balanced and combat is addictive. The different starting classes with their skill trees enable many different ways to play the game, meaning great replay value.
Diable IV is due to release on June 6th.
Harmony: The Fall of Reverie
Did you enjoy Life is Strange? The quirky indie hit that spawned its own sequel? Well, you're in luck! Development team Don't Nod are back with their new title, Harmony: The Fall of Reverie. Play as Polly returning home to look for her missing mother, discovering her hometown has changed in a drastic way by mega corporation MK by controlling the local population. Her only asset is her clairvoyance, connecting her to the Reverie, a world where aspirations of humanity reside. Polly becomes Harmony, working to restore the balance between the realm of Reverie and the human world.
Featuring charming animation alongside a bright and appealing colour palette, Harmony: The Fall of Reverie truly is a sumptuous feast for the eyes.
Harmony: The Fall of Reverie is due to release June 8th.
Layers of Fear Remake
Bloober Team, currently helming the hotly anticipated Silent Hill 2 remake, is remaking two of their most famous games - both Layers of Fear games - for modern consoles. Merging the two previous Layers of Fear games together to create one singular narrative and built on Unreal Engine 5, Layers of Fear now features new elements such as a lantern to scare off the spooks and expanded plot lines.
If you have a penchant for a spooky time, then Layers of Fear might be right up your alley as you explore a painter's life slowly unravelling around him, Layers of Fear creeps up on you with strong psychological elements and make you reconsider sleeping with the light on at night.
Layers of Fear is due for release on 15th June.
Park Beyond
Build your dream theme park in this nod to classic rollercoaster games of the past. Be the creative force behind designing and managing the best amusement parks on the planet. This game has something for everyone, from designing your park's layout to effective book balancing. Build your park from the ground up, create wild rollercoasters and even design without limits in Park Beyond's Sandbox mode to scratch that creative itch.
Park Beyond is due for release on 16th June.
Story of Seasons: A Wonderful Life Remaster
Coming back to modern platforms, this charming farm simulator is a sedate and relaxing taste of the finer points of farming life. Raise farm animals, grow crop and raise a family on the farm left to you by your parents. Featuring new events, more recipes and more crops to raise, Story of Seasons now also features a camera mode and costume changes.
Story of Seasons: A Wonderful Life is due to release on June 27th.
Crime O'Clock
Into the world of indie games again, Crime o'clock is a cute mystery game with a hand drawn aesthetic. You play as a time detective to try and prevent crimes before they happen, holding a cute mirror up to Phillip K, Dick's classic novel Minority Report. Unlike Minority Report, Crime O'clock allows time travel in order to locate and solve crimes rather just premonition, creating fun, innovative gameplay alongside quirky characters as you build your cases.
Crime O'clock is due for release on 30th June.
And that concludes our roundup of the games we're most excited to see this coming month! Are there any we missed or ones you feel are worth noting? Let us know in the comments. Or if a game you've seen here has caught your eye and your PC needs an upgrade, then get in touch! We can help you keep your PC up to date or even help you build one from scratch!