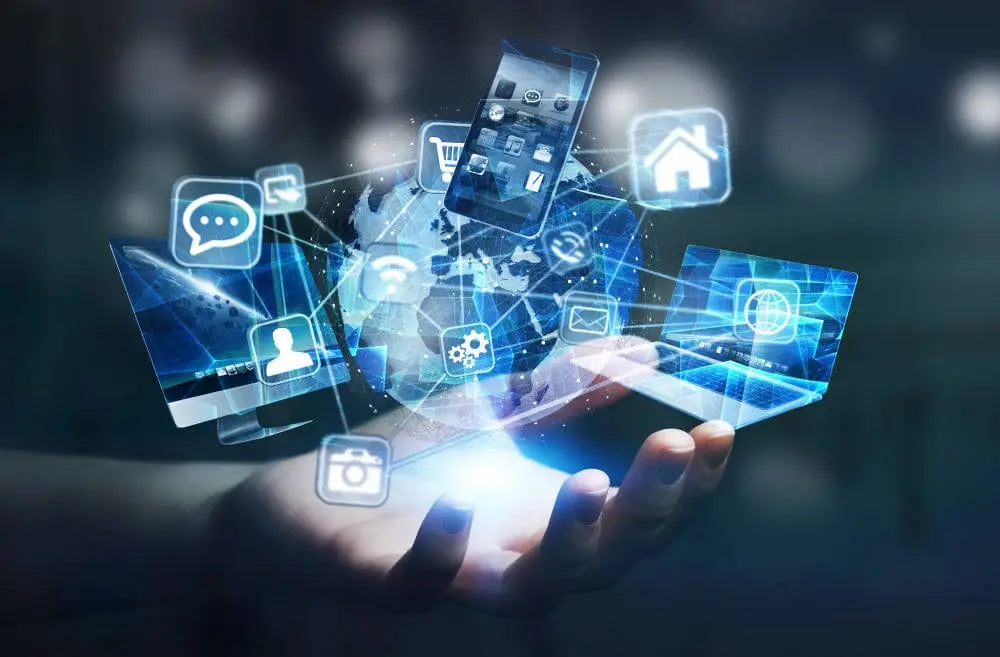 Direct Computers' brand new website!
We want to welcome all our customers new and existing to the Direct Computers new website. We've launched as of today being the 6th October 2020. We're really happy to be able to show you the hard work our Web Developers have been putting in over the last months.
Services
We've launched new services as part of our website launch. These include the following below. Find out more information by clicking on the link to go to each one.
Build Your Own PC
We are currently working hard on a new feature which will let you choose the parts of your new home, office or gaming PC from scratch. In the meantime, if you are looking for a custom build PC, please fill in our form. Please fill out as much information as you can. Leave blank what you don't know or need help with. Our experts are happy to help and assist you to build the PC you need.
Cyber Security Services
Prevention through knowledge is the most successful form of cyber security.
Cyber security is the protection of systems, networks and data and is critical for all businesses. Our security experts will help you identify, assess, mitigate and respond to any and all cyber security risks you face.
As Avast Partners we have put together 3 packages that will help you with your cyber security needs, please choose from below or contact us if you have any questions.
Data and Cloud Services
Our data services ensure that your company's information is kept secure, reliable and easy to access if disaster strikes. Whether you require data backup and recovery services, data destruction or hosting, you can rest assured knowing that your data is in safe hands with Direct Computers.
Cloud data services are the future for ensuring you can access your data wherever you are in the world. We manage your data and ensure it is safe, secure and accessible whenever and wherever you want.
We provide 3 different hosting packages to suit your needs, if you are looking for a detailed quote please contact us.
IT Shop
From printers to computer parts - check out our wide range of technology.
IT Support Services
We offer a full end to end IT support service to match your needs. We remove the day-to-day tasks that inundate your IT systems and streamline them so that you can focus on your business.
We deliver compelling capabilities with meaningful outcomes through our unique IT solutions for businesses.
With Direct Computers you can grow your business smarter. We offer custom IT solutions to help you fuel productivity and streamline processes that power your business.
Pre-Built Gaming Computers
Prebuilt gaming PCs designed and built by our computer experts to give you the performance you need to dominate your game.
Remote Support
We at Direct Computers offer all our customers fast, effective and timely remote support.
Without needing to visit your office or home, we can easily manage, fix and support your devices remotely. Choose from one of our dedicated plans below to get started.
Choose the best plan for your business needs and enjoy our reliable remote support services.
Select from our pay as you go or subscription plans available to purchase as a monthly or annual package.
Sell Your IT Equipment
We are always looking to purchase or responsibly recycle IT equipment. Please fill out our detailed form below and someone from our experienced purchasing team will be in touch with you within 24 hours.
The Shop
Browse through our products ranging from Desktops, Laptops to Printers, Mobile Phones and more. You can shop through many categorys such as Components & Parts, Network & Storage, Software & Peripherals, Computers & Devices and finally Custom PCs.
Need Help?
GET IN TOUCH
We'd love to hear from you!
Whether you have a question about a product you have seen in our shop, about IT Support or about anything else you have seen on our website, our team is here to answer all your questions.
Fill out the form on our Contact page and one of  our expert team will get back to you.