DC Tech News: Gamescom 2023 special
Welcome to Direct Computers' week in tech! Where we cover all things hardware, software and gaming of the week. This week we've been keeping our eyes on the annual Gamescom, and all its announcements so far and what might be coming next! 
Gamescom 2023
This week is Gamescom, and we've had a slew of announcements so far – the best part is, at the time of writing, there is still a lot more to come! 
Usually found in Germany, 2023's Gamescom is based in Cologne. And it's more than just games. A lot of hardware developers also make appearances there too. 
What hardware was announced at Gamescom 2023?
To makes things a little more digestible, we will break down hardware announcements by manufacturer below: 
DeepCool
A brand new chassis caught our eye in DeepCool's lineup: the CH780. It doesn't yet have a website listing but according to photos from Gamescom, the CH780 features tempered glass at both the front and the side, perfect for showcasing all the RGB lighting. 
ASUS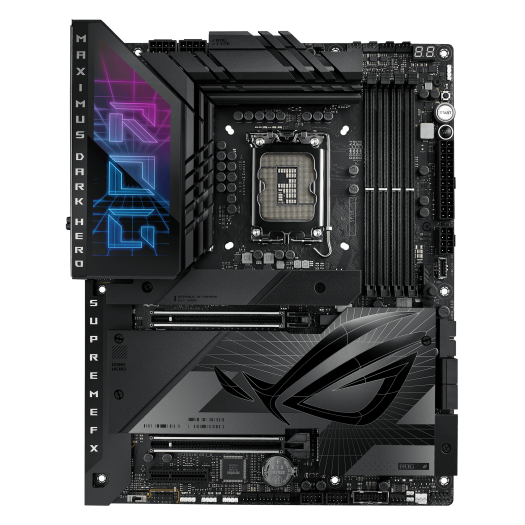 Image credit: ASUS official site
Asus have gone all out with their new three Intel-based Z790 motherboards. All able to support Intel 12-gen, 13-gen and the Raptor Lake-s processors, all with new names to go with them: 
ASUS ROG Maximus Z790 Dark Hero

 
ASUS ROG Strix Z790-A Gaming Wifi II

 
ASUS TUF Gaming Z790-Pro Wifi

 
As you might have noticed, all of these motherboards are the Z790 motherboards, meaning ASUS is going all out on performance with its lineup, with the Wifi 7 chips to improve speed, reliability and security of devices that use Wifi. There is even an AI overclocking feature on these motherboards, a first for TUF motherboards. 
Along with the motherboards, ASUS weren't ready to stop as they also announced the ASUS ROG Rapture GT-BE98. A new router capable of 30k Mbps with a dual 6 GHz band, and even announced a trio of monitors that are due to be available in Q4 2023. WePC have done a thorough run-down of the new monitors that you can find here. 
Phillips

Image credit: Evnia official site
Speaking of monitors, Phillips announced their brand new Phillips Evnia 49M2C8900. A new 49" SuperWide QD-OLED display with a 240Hz refresh rate and a 0.03ms response time, making it great for gamers. 
Samsung
Monitors are the flavour of the month, with Samsung announcing a new version of their G9 monitor: the fully 4k 57" Samsung Odyssey Neo G9. With a curved screen designed to wrap around and envelop you in whatever game you're playing, this is a truly spectacular feat of engineering. 
Corsair
With all these monitors, you need somewhere to put them, right? Corsair announced the Corsair Platform: 6, a new modular desk featuring room for a dual monitor set up and capability to accessorise it to your needs and desires. 
Games and software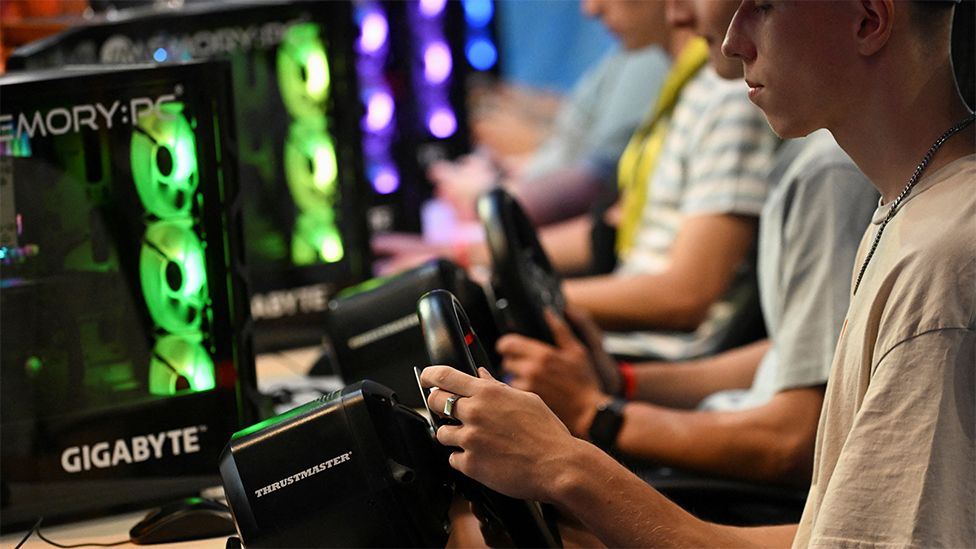 Some ones we were expecting on the stage with Geoff Keighley made their way onto the stage at the opening night, including the Armored Core VI: Fires of Rubicon launch trailer, Cyberpunk 2077: Phantom Liberty and Tekken 8 new looks. So what was new? 
Some of our favourite announcements at Gamescom opening night:
New announcements: 
Little Nightmares 3

 

Killing Floor 3

 

Thank Goodness You're Here!

 

Expeditions: A Mudrunner Game

 

Dustborn

 
New trailers: 
Mortal Kombat 1

 

Assassin's Creed: Mirage

 

Tekken 8

 

Black Myth: Wukong

 

Crimson Desert

 

Call of Duty: Modern Warfare 3

 

Nightingale

 

Granblue Fantasy: Relink

 

Zenless Zone Zero

 

Lords of the Fallen

 

Sonic Superstars

 

Sonic Frontiers

 

The First Descendant

 

Stormgate – Infernal Host

 

The Last Epoch

 

Warhaven

 

Ara: History Untold

 

Alan Wake 2

 
Launch trailers: 
Under the Waves

 

Fort Solid

 

The Crew Motorfest

 

Armored Core VI: Fires of Rubicon

 

Marvel Snap (PC version)

 
Add on and expansion trailers: 
Cyberpunk 2077: Phantom Liberty

 

Diablo 4 – Season of Blood

 
Check out the full announcement show here:
And it didn't stop there. 
Starfield got a new live action trailer to get the show sizzling, followed by Todd Howard to get people excited for what we could expect of Starfield during Gamescom. 
Even better, is that Gamescom isn't even over! We still have the entire weekend for more announcements and things to get excited for.  
Check out the full opening show below.
What you might have missed:
MiHoYo, developers of the enormously successful Genshin Impact, have been enjoying even more success with Honkai: Star Rail on PC and Mobile. In Q4, MiHoYo are excited to reveal that Honkai: Star Rail will be available on PS5. 
Phil Spencer excited to share his vision for the future of XBox and its games. Interviewed by Joe Skrebels of Xbox Wire, Spencer discusses Starfield and Xbox's enormous 50,000 square foot booth at the Gamescom venue. 
Call of Duty: Modern Warfare 3: nine minute long gameplay trailer.
Zack Snyder announcing his brand new space opera show on Netflix, Rebel Moon. 
Ice T collaborating with Payday 3: yes, really! The iconic rapper announced his own mission to be implemented into the game for teams. Payday 3 is due to release on the 21st of September 2023. 
Gothic horror game Nightingale debuted a new trailer following its delay back in 2022. Nightingale is due to be released on 22nd of February 2024. 
Is Gamescom 2023 everything you envisioned? Are there games you didn't expect to see? Do you think Corsair's new desk looks like a winner? Tell us your highlights in the comments below.