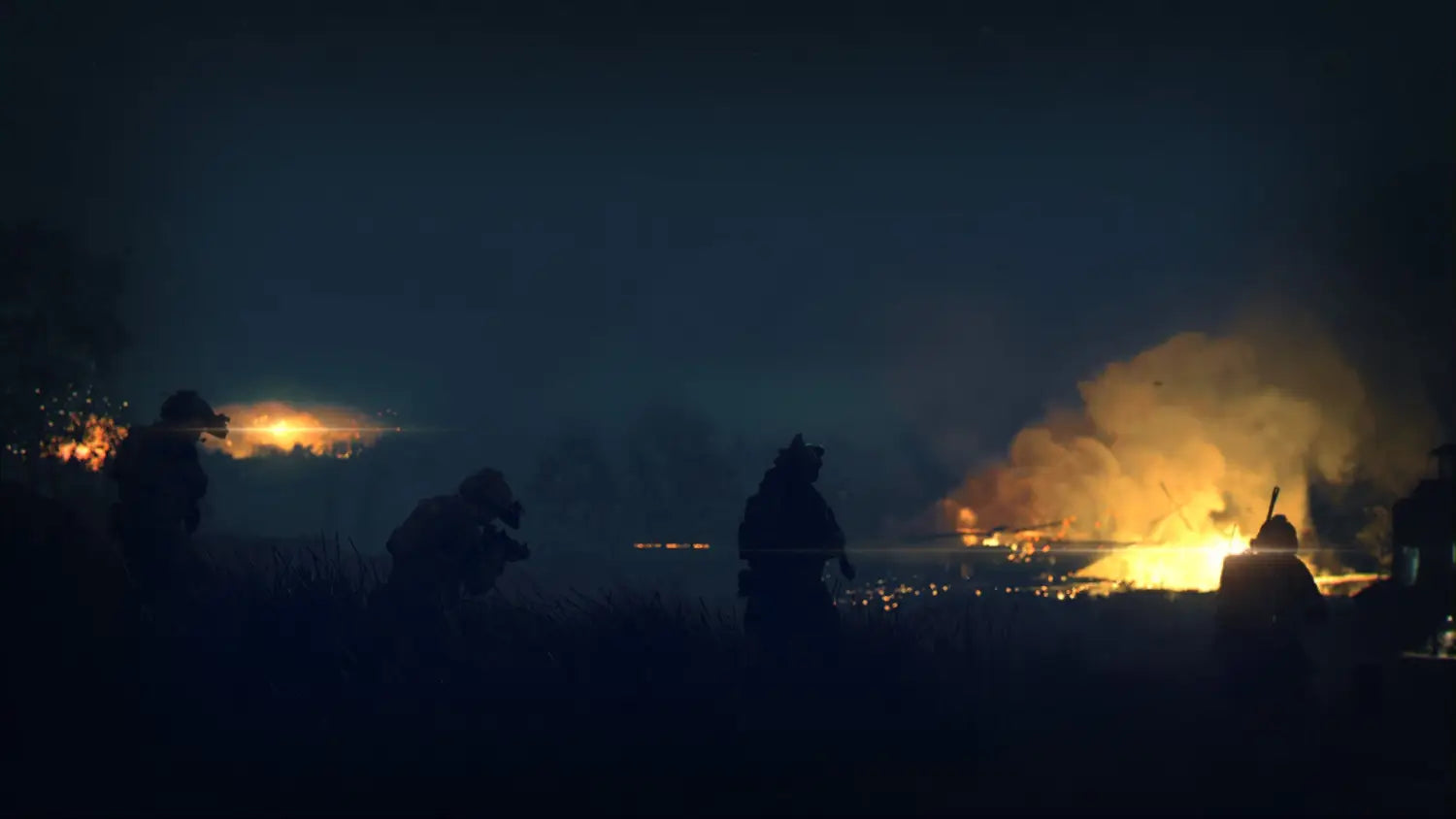 Call of Duty: Modern Warfare II for a new generation
Back in 2009, when online play was still a relatively new thing, Activision released Call of Duty: Modern Warfare II. Set in a fictional alternate timeline, MW2 tells its story across five different characters, all played from a 1st person perspective, as they work against Ultranationalists who seize control of Russia. The antagonist from the first game, Imran Zakhaev has become a martyr, and his protégé Makarov begins a five year campaign of terrorism against the United States as vengeance for Zakhaev's demise. Call of Duty: Modern Warfare II received universal acclaim when released on PC, Playstation 3 and Xbox 360 consoles, praised for its in-depth story mode and multiplayer. It built on its predecessor's successes and polished what worked in Modern Warfare. Where it really took off, however, was its multiplayer, releasing at a time when multiplayer was becoming what we know it as today.
Multiplayer had a shaky start in Europe. Games designed to be played online - such as Resident Evil: Outbreak, released in 2003 - was a curious experience playing solo, and I remember it feeling like not quite a complete experience with the janky AI not really providing the optimum experience. In the States it was a lot better, and in Asia even more so. Throughout the mid 2000s, and thanks to Microsoft's Xbox online servers that skyrocketed the success of their Halo series, multiplayer became more than just a weird quirk of the occasional game. This was the future of gaming, solidified during the PS3 and 360 era, when Modern Warfare 2 was released. It was a pioneer of the multiplayer experience, building from the successes of the aforementioned Halo, and its multiplayer solidified Call of Duty as a staple of modern gaming. Modern Warfare 2 was, at the time, the biggest entertainment launch in history, surpassing its predecessor Call of Duty: Modern Warfare; within five days, the game had earned revenue figures of $550 million worldwide, and received awards across a whole slew of gaming sites and publications. Love them or hate them, multiplayer games were here to stay.
Now, in the year of 2022, Activision has raided the archives and is remastering its 2009 classic for modern audiences. Slated to release on October 21st, Modern Warfare II is one of their most highly anticipated titles of the year, with their public beta going live in a staggered release over consoles and PCs from mid September, and lots of people are excited to relive their time as Sergeant Gary "Roach" Sanderson, Joseph Allen and the rest.
So even though it's a remaster, it's important to know what minimum specifications you'll need to run it:
Minimum Specs to run:
CPU: Intel Core i5-3570 or AMD Ryzen 5 1600X
Video card: NVIDIA GeForce GTX 960 or AMD Radeon RX 470
Video memory: 3GB
RAM: 8GB
Storage space: 25GB (Beta size)
The recommended specs to run:
CPU: Intel Core i7-4770K or AMD Ryzen 7 1800X
Video card: NVIDIA GeForce GTX 1060 or AMD Radeon RX 580
Video memory: 3GB
RAM: 16GB
Storage space: 25GB (Beta size)
Sound card: DirectX compatible
Recommended graphic drivers: Nvidia - 516.79, AMD - 21.9.1
We'll be playing the beta awaiting the release date. Will we see you there?