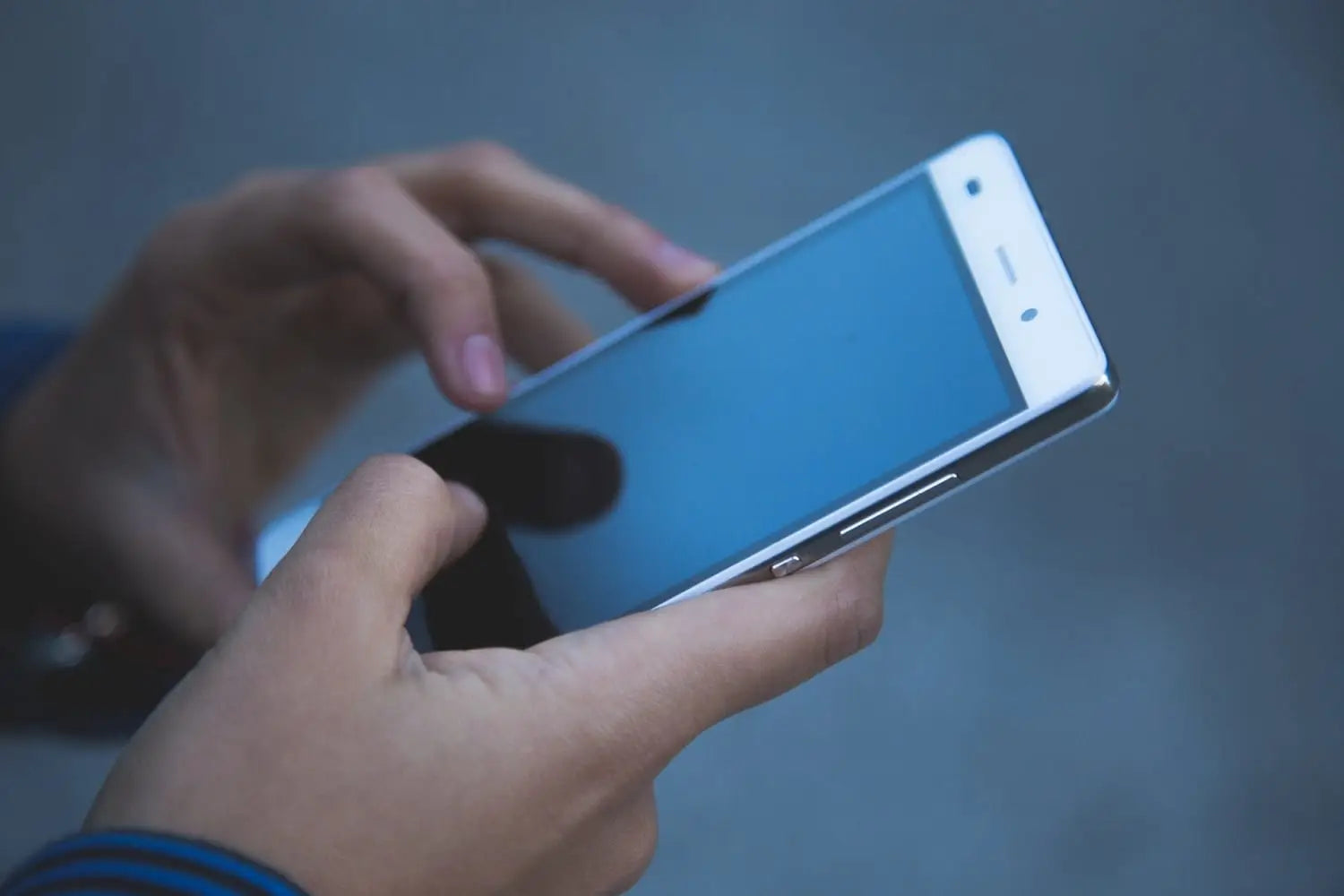 MOBILE PHONES - BACKUPS AND FACTORY RESET
Mobile Phones
This is part two of the blog series I've written so if you haven't checked out part one on Printing and Emails make sure to check it out! In this blog we'll be going through how to back up your phone and how to perform a factory reset alongside some extra points. We're going to talk through the steps in order to backup and reset using both Android and IOS. 
Not long ago mobile phones were basic devices that were only used for sending and receiving voice calls or SMS. These days, smartphones are about as significant as fully-fledged desktop PCs and laptops. You're able to access email messages, contacts, videos, photos, documents and many more.
Backups - Android
Google 
Google's Android offers the ability to save specific settings such as bookmarks, wireless network preferences and anything else linked to your Google account. To enable this do the following:
Go to Settings, Personal, Backup and Reset, and select both Backup my data and Automatic restore.
Go to Settings, Personal, Accounts & Sync, and select your Google account
Select all of the option boxes listed to ensure that all available data is synced.
These instructions should apply to most Android phones with the occasional difference but the process is the same. When you sign your Google account into a phone or computer/laptop in the future it will now pull all of your settings and apply them automatically.
Third party
Super Backup & Restore
Because Google doesn't directly backup things such as SMS/MMS, messages, playlists and alarms you can use third party software to achieve this. One of my choices would be Super Backup & Restore. Not only is it free but it is very easy to use. You can backup Apps, Contacts, SMS, Call logs and more. You can then restore your settings by using the very same app.
In order to download the app do the following:
Locate and load the Google Play store
Search for Super Backup & Restore
Download the App to begin starting to use it.
Backing up manually
USB
If you're looking to backup more important data you can do this manually using your PC. You can backup data such as pictures, videos, documents and everything else stored on your phone apart from applications and settings linked to specific accounts.
In order to backup manually do the following:
Connect your phone to your computer via a USB cable and it will appear as a external hard drive. 
Select the disk from file explorer and you will see a preview of all your phones files and folders. You can navigate to the DCIM folder to find videos and pictures.
You can also find other data in the relevant folders such as 'Downloads' and 'Documents'. 
Contact us if you want to find anything else more specific. 
If you're wanting to access your Android phone on a Mac computer, you can use an application such as Android File Transfer. For more information on how to use this navigate to their website. 
Backups - IOS
iCloud
iCloud is an included feature on every iPhone with at least iOS 5. iCloud will backup your iPhones data automatically but first you need to make sure it is turned on.
Turning on iCloud Backup:
Connect your device to a Wi-Fi network.
Tap Settings > iCloud > Backup.
Turn on iCloud Backup if it isn't already turned on.
Tap Back Up Now.
Check your backup by tapping Settings > iCloud > Storage > Manage Storage and then select your device. You should now see your latest backup listed.
Note that your first 5GB of files with iCloud Backup are free. You will have to pay a monthly fee if you want to increase your capacity.
iTunes
In order to backup using iTunes you need to have a computer running iTunes. You then need to make sure your device is either connected to the same network as the PC or connected via a USB cord. You can backup numerous things mainly videos, music, pictures and Apps. 
In order to backup using iTunes do the following:
Open iTunes
Connect your iPhone to the computer.
Click File > Devices > Backup or click 'Backup Now' from the Summary page.
The best thing about this method is that iTunes is free. You need to make sure you've enough space on your computers Hard Drive but apart from that it's very simple to carry out the process. Bare in mind you have to manually do this as it is not automatic. 
Factory Reset
Android
You can Factory reset your Android phone from the Settings menu. Please bare in mind that this process will erase all the data from your device's internal storage, including personal files. Be sure to back up all your phone's data beforehand. This process will also differ from each device but they all share a common process.
Navigate to Settings.
Find Backup & Reset, then tap Factory data reset and Reset phone.
You'll be prompted to enter your pass code and then to Erase everything.
Once that is done, select the option to reboot your phone.
You can then start to restore your phones data.
IOS
Depending on the reason to why you're performing a reset, it is always recommended to backup first. Do make sure you follow the above steps, to make sure you don't lose any important data. In order to perform a factory reset on IOS do the following:
First navigate to Settings > General > Reset and then select Erase All Content and Settings.
After typing in your passcode if you've set one, you'll get a warning box appear, with the option to Erase iPhone in red. Tap this.
You'll then need to enter your Apple ID password to confirm the action, then the iPad or iPhone will wipe everything off its storage and go back to the initial setup screen you saw the first time you used the device.
Finally, you can also reset your iPhone or iPd through iTunes. When you plug in your iOS device, you should be able to see a 'Restore iPhone' button, which will fully reset the device.
Need extra help?
All these steps above should help you with backing up all your important data. This can then be used to restore your devices to how they previously were after resetting.
If you're still struggling with backing up or resetting then please get in touch. Get in contact with us by calling on 0114 296 0035 or email info@directcomputers.co.uk. We look forward to hearing from you.