YOU DESIGN IT WE BUILD IT
From top end gaming systems to 3D rendering and even video editing we do it all. All of our PC's can be tailor made to any specifications that you need no matter what you do on it. Smooth gameplay with the new 4000's series cards or speedy rendering with a thread-ripper build. We have a good range of starter PC's and you can grab a deal with everything you need in one bundle.
With over 10 years of experience we can build almost anything you need. All of the systems that we build are thoroughly tested before shipping, no matter what the spec is of your build we will be able to make it fit. All of our systems are ready to go out of the box all you need to do is plug it in and you're ready to fly through the skies in flight simulator. Eventhough we build perfection it is good to know that you are covered if anything goes wrong that's why as standard we offer a 3 year warranty on all of our hardware.

BUILD YOUR OWN PC -
INTEL
Choose an Intel gaming PC to take your gaming experience to the next level.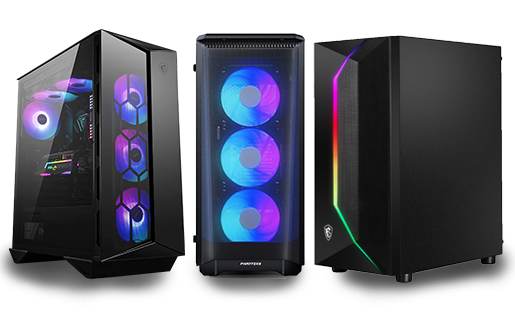 Choose from Intel® Core™ i3, i5, i7, and i9 Processors.

Choose an AMD gaming PC to take your gaming experience to the next level.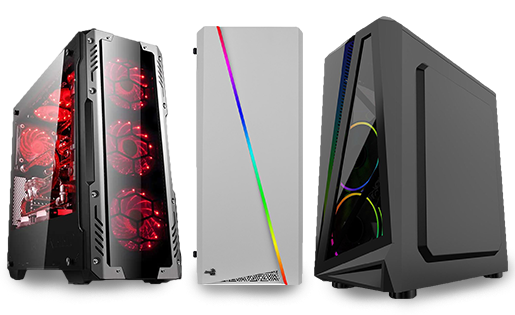 Choose from the latest AMD Ryzen™
processors in the market.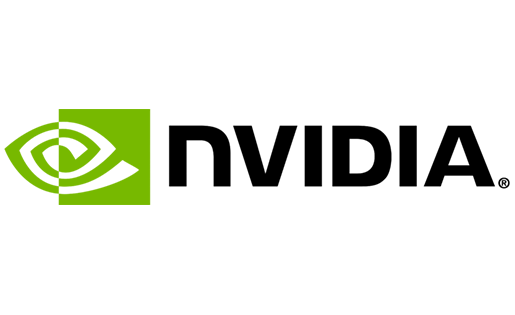 Get ready for the next generation of gaming PCs to deliver the ultimate performance.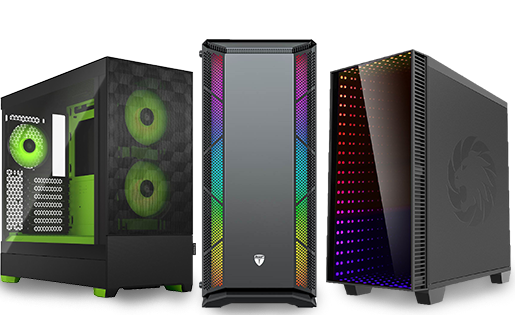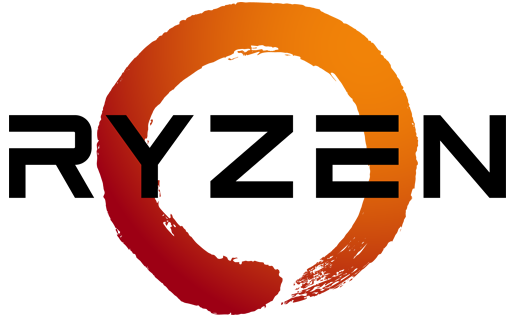 AMD RYZEN 7000 SERIES PCs
The all-new AMD Ryzen 7000 Series processors are packed with state-of-the-art technologies.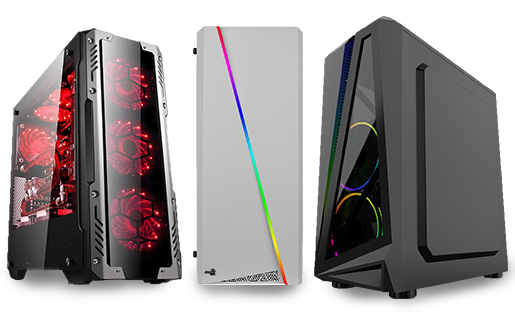 Choose from a range of different payment options that suit you. Whether you're wanting to pay out right or over a fixed period. We've got finance options including Klarna and Paypal Credit.
Following the installation of the operating system and drivers; each of our PCs are put through their paces in a burn-in test over a 24-hour period to ensure their stability and performance.
All of our PCs come with 1 year standard warranty with upgrade options available. Direct Computers have a fully trained team of support staff who are on hand to provide you with the highest level of support.
In need of a Gaming PC tomorrow?
Order a Pre-Built System by 1PM for next day delivery!