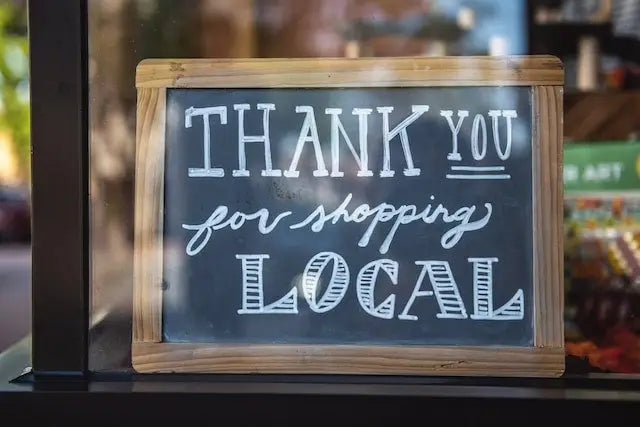 Small Business Saturday
Every first Saturday in December, the UK recognises small businesses across the nation with Small Business Saturday. Bolstered by the grassroots, non-commercial campaign Small Business Saturday, which aims to highlight small business success and encourages customers to 'shop local' and support the local business in their communities.
The official day is the first Saturday of December each year, but the campaign stretches far beyond that, aiming to have a lasting impact on small businesses. On this day, customers across the UK are encouraged to go out and support all types of small businesses of all shapes and sizes, whether they are online, in offices and in stores.
To celebrate this day, we wanted to open the doors a little on Direct Computers and show you a bit of how we work and how we do all the things that we do. We also wanted to show you just how important shopping locally is.
About us
Firstly, we're a team of five. Nope, you didn't misread. We operate on only five people! As a team, we are all responsible for making sure the cogs are oiled, shipments go out on time, our customers get the service they need. If something needs a return or exchange. Everything goes through us five. Did you guess that from our website?
Two of us are the owners.
One of us is the sales leader.
One of us is the PC builder.
One of us is the administrator and marketer.

Being a team so small has its positives and negatives, of course, but what we pride ourselves on is the personal customer service that we're able to provide because of that. Each customer gets a personal experience, and you never speak to a bot. We're always aiming to treat customers as the individual that they are. This is reflected in the wonderful reviews that we receive, as they often mention the way they have been treated by our customer care, which is always very humbling.
 Can you see your build anywhere?


Why shop local?
So why should people shop local? You are directly helping your community! By shopping local, the money is kept in the community because locally-owned businesses often purchase from other local businesses, service providers, and farms.
As a local business, we have the freedom to be a little more flexible with our customers too in terms of bespoke orders and their needs. Some of the bigger and faceless monolithic companies may offer good deals, but they also have no idea who you are. With us, you can always be assured you are talking to a person who is likely sitting right next to the order we're building for you, and it doesn't get more personal than that. Other benefits you might not even considered are, that by shopping local, you'll be helping with your carbon footprint: local businesses will often source their products locally, which in turn prevents things being shipped half across the world. Shopping locally has many knock-on effects!
We get how convenient some of the bigger companies: that is how they've risen to such prominence. Above all, convenience beats anything in the world of commerce: even the cheapest prices aren't as important as convenience. Also, their reputations don't depend on reviews. Local businesses ride or die on their reviews, and so it's always so much appreciated when someone does spend the time to leave a review of their experience with us.
And so, to celebrate local businesses, for just today, we're offering 5% off all of our merchandise with the code SBDC at the checkout, just as a small thanks to you for shopping with us.