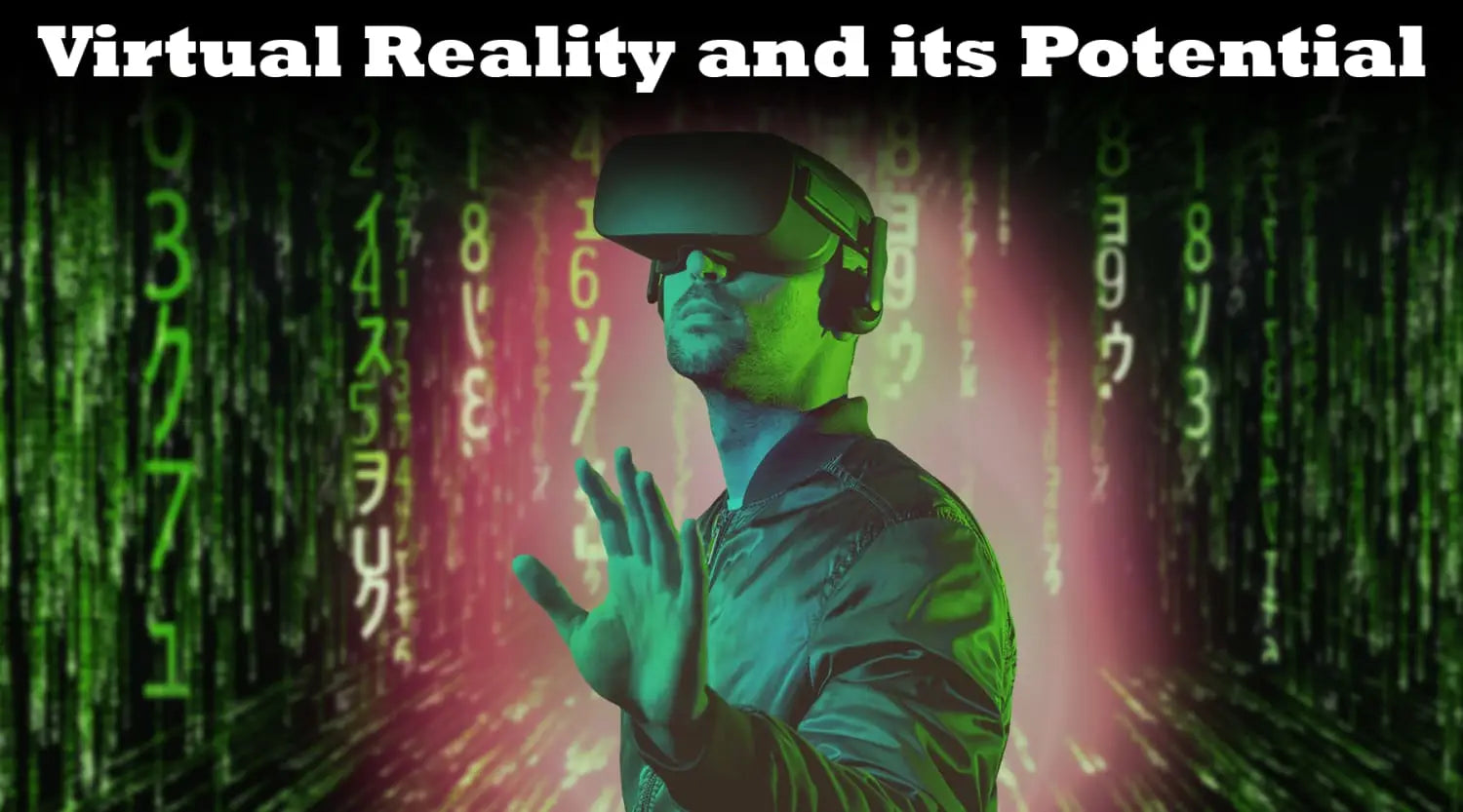 Virtual Reality and its Potential
Virtual reality has come a long way since its inception. For centuries artists and engineers alike have wanted to emulate the feeling of immersion either visually or through the use of technology. It's no easy feat, as the human eye can detect fakeness to an astonishing level, and is the reason for the infamous uncanny valley you may have found with androids and robotics. For centuries humans have wanted to simulate the real world, and virtual reality is the next step to that future. 
In modern days virtual reality is usually regarding computer generated imagery and hardware, specifically designed to bring those sights and sounds to us in a holistic experience. Its applications are seemingly endless, and can be found in use in the military, health and technology sector, among many others. 
Films such as "The Matrix" at the dawn of the millennium revolutionised the concept of virtual reality into the modern era, and the aspiration that, in virtual reality, anyone can become anything. It's a very appealing concept, and one some have capitalised on to bring experiences to people that they wouldn't be able to experience before. As in the case of neurodivergent people and people with disabilities. 
Because of various issues, some people may struggle to leave their homes or live independent lives. This can be down to several reasons, and technology can help bridge the gap between that person and their interaction with other people and the world around them. One of our most recent business clients came to us with this in mind, for bringing virtual reality experiences to a group of disabled people.  
With that in mind, we set to work designing a set of specialised PCs for this client, ensuring PCs are accessible across a spectrum of physical and emotional disabilities. This includes track pads for people unable to use a traditional mouse and keyboard, options on display colours for those with dyspraxia and headsets that can be adjusted for comfort.
Technology has existed as a bridge for centuries to both better our lives and connect us, and we are at the forefront of that bridge, delivering incredible experiences to our customers and business clients alike. Are you a simulator buff? What is your favourite type of simulation? Let us know in the comments or find the perfect virtual reality PCs for you or a friend today!