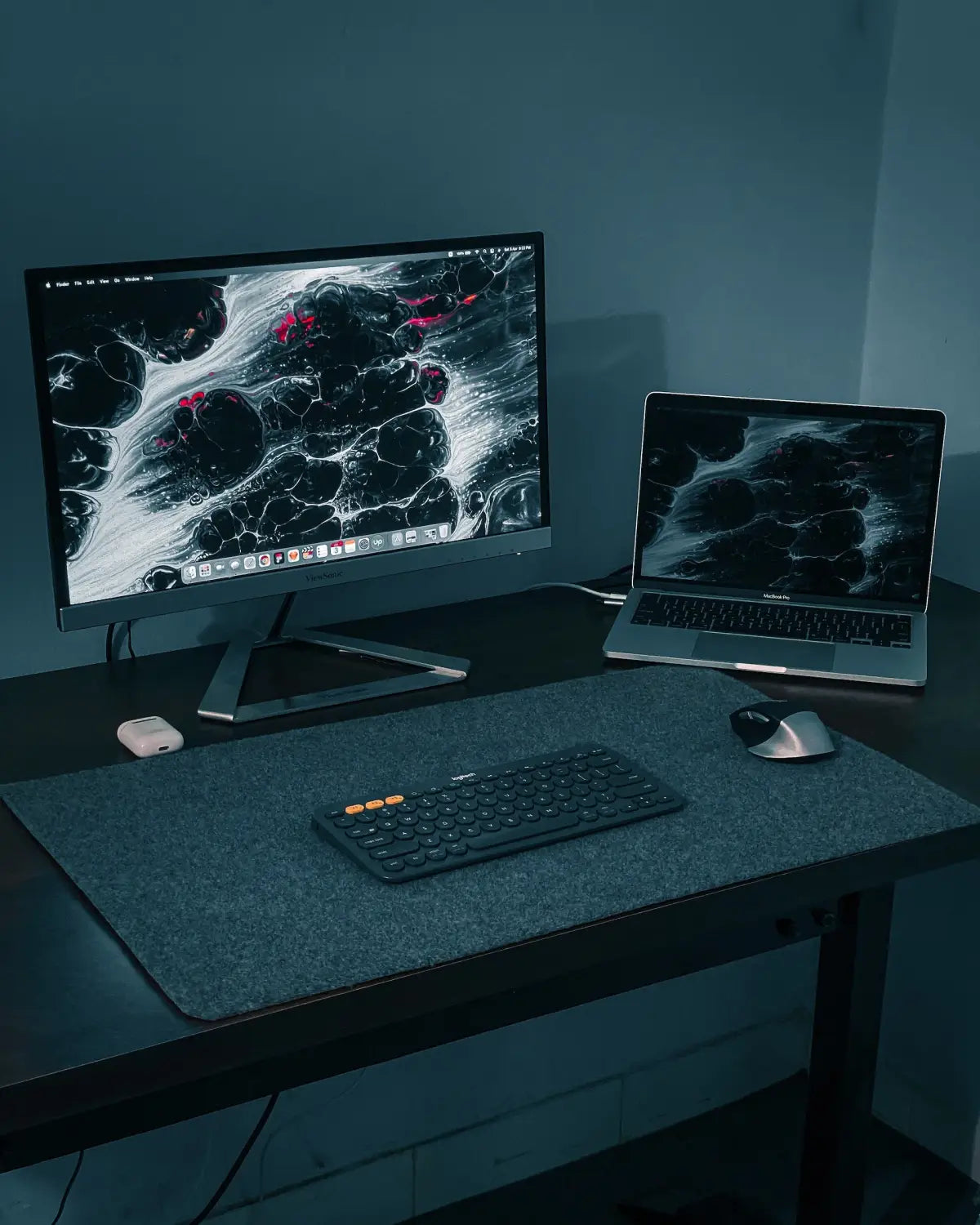 Gaming PC or Gaming Laptop what's better?
Last minute shoppers, we got you!
It's that time of year again: the holiday season is upon us and that means it's time to start thinking about what to get the tech-savvy people in your life. Whether you're shopping for a friend, family member, or significant other, there are plenty of great options out there to choose from.
Gaming PCs
Are you thinking about buying a new gaming PC for yourself or a loved one this holiday season? If so, you're making a wise decision. A gaming PC can provide endless hours of entertainment and offer a number of benefits that make it a valuable addition to any home.
First and foremost, gaming PCs are more powerful than consoles, which means they can run games at higher settings and higher resolutions. This can make for a more immersive and visually stunning gaming experience. Additionally, gaming PCs are often more customizable than consoles, allowing you to upgrade individual components as needed to keep your system up to date and running smoothly.
Another benefit of gaming PCs is the wide variety of games available. While consoles often have exclusive titles, PC gaming offers access to a much larger library of games, including popular titles like League of Legends and World of Warcraft, as well as indie games and older classics.
In addition, gaming PCs can be used for more than just gaming. Because they are full-fledged computers, they can be used for tasks like browsing the internet, streaming media, and even productivity work. This makes them a versatile and valuable addition to any home.
Finally, gaming PCs often have a longer lifespan than consoles. While consoles typically have a lifespan of 5-6 years before they are replaced by newer models, gaming PCs can be upgraded and maintained for much longer, allowing you to get more value for your money.
In short, if you're looking for the perfect gift for the gamer in your life (or for yourself), a gaming PC is a fantastic choice. It's a versatile and powerful tool that can provide endless hours of entertainment and enjoyment. And fortunately, these don't have to cost the world! We offer several options for both starter PCs you can add and upgrade to, all the way up to our all-singing, all-dancing PCs that can perform intensive tasks such as rendering in the blink of an eye! If it's a PC for someone a little younger, then our starter PCs and bundles are a fantastic springboard that they can add to and upgrade in the future. Then, they have the choice to fill the PC with the components of their dreams.
For those of you with the know-how, we provide some excellent custom builds and even options to completely customise your PC from the ground up. Pick the case, the graphics card, even what cooling system you want. Cater it to your budget, your needs. Make it your own!
Laptops
One of the biggest benefits of laptops is their portability. Unlike desktop computers, which are tied to a specific location, laptops can be taken anywhere, allowing you to stay connected and be productive on the go. This makes them ideal for traveling, working from home, or just taking to the coffee shop to get some work done.
Another advantage of laptops is their versatility. In addition to being able to run productivity software like Microsoft Office, laptops are also capable of running a wide range of other applications, including games, graphic design programs, and video editing software. This makes them a valuable tool for anyone, from students to professionals to creative hobbyists.
Laptops are also becoming more affordable, with many high-quality models available at reasonable prices. And because they are compact and portable, laptops take up less space in your home or office, making them a convenient and practical choice.
For those wanting to purchase a laptop for gaming, there are lots of models and options available. With so many options on the market, it can be overwhelming to choose the right one. Some laptops have been built specifically for the purpose of gaming, but not all laptops are well-suited for gaming. In general, gaming laptops tend to be more expensive than regular laptops because they are equipped with powerful processors, dedicated graphics cards, and other features that are essential for running demanding games.
If you're considering a gaming laptop, it's important to do your research and choose a model that has the right combination of features to meet your needs. Look for a powerful processor, a dedicated graphics card, a high-resolution display, and plenty of storage and memory. If you need some advice, we can help!
Additionally, gaming laptops tend to be heavier and bulkier than regular laptops, which can make them less portable. They also tend to have shorter battery life because of their powerful components.
Overall, if you're a serious gamer, a gaming laptop can be a good investment. However, if you only occasionally play games or prefer a more portable and lightweight laptop, a regular laptop may be a better choice for you.
In conclusion, whether a gaming PC or a gaming laptop is the right choice for you will depend on your specific needs and preferences. Gaming PCs offer more power and performance, but they are not as portable. Gaming laptops are more portable, but they may not be as powerful. Ultimately, the right choice for you will depend on your specific needs and priorities.